After 16 Years, Murray Retires as V. Softball Head Coach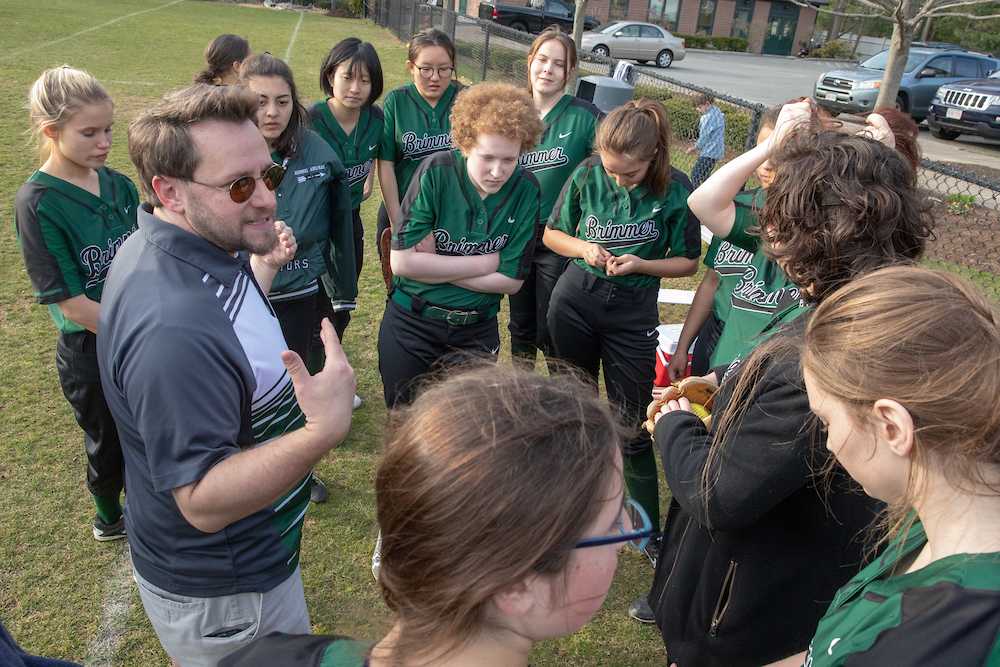 After 16 years as Varsity Soft Head Coach, Dean of Students Paul Murray has passed the torch to Athletic Director Jeff Gates.
"To help foster a better work-life balance, I'm choosing to move on," Murray said. "Some of my favorite memories were during practices, which became a fun time where the experienced players taught the newer players. "One of my fondest memories was the general sense of kindness and spirit each team had."
Gates, who has experience coaching softball and baseball, said that he is excited to step into the role.
"I'm excited to coach this team, and we have a lot of good players," Gates said. "Our goals for this year are to win as many games as possible, but to go out during practice and learn more about the game." 
"I am excited for the new season, especially as it's my first year with Brimmer," said Karizma Baez '20. "I am excited to see how the team works together. I am looking forward to working with the team and playing softball because it is fun and a good way to blow off steam."
"I am looking forward to bond with new teammates and getting to know everyone on the team," Paola Mammano '20 said. "I also play softball because it's a way to relieve my stress."
Assistant Athletic Director Tom Nelson will continue acting as Assistant Coach, a position which he assumed three years ago.
"I'm looking forward to getting out on the field and working with some talented softball players," Nelson said. "Most importantly, I want to have a lot of fun with these great students. I am extremely excited to coach softball, which allows me to get outside of the gym and coach hard-working young women."
Leave a Comment