V. Baseball Retools for New Season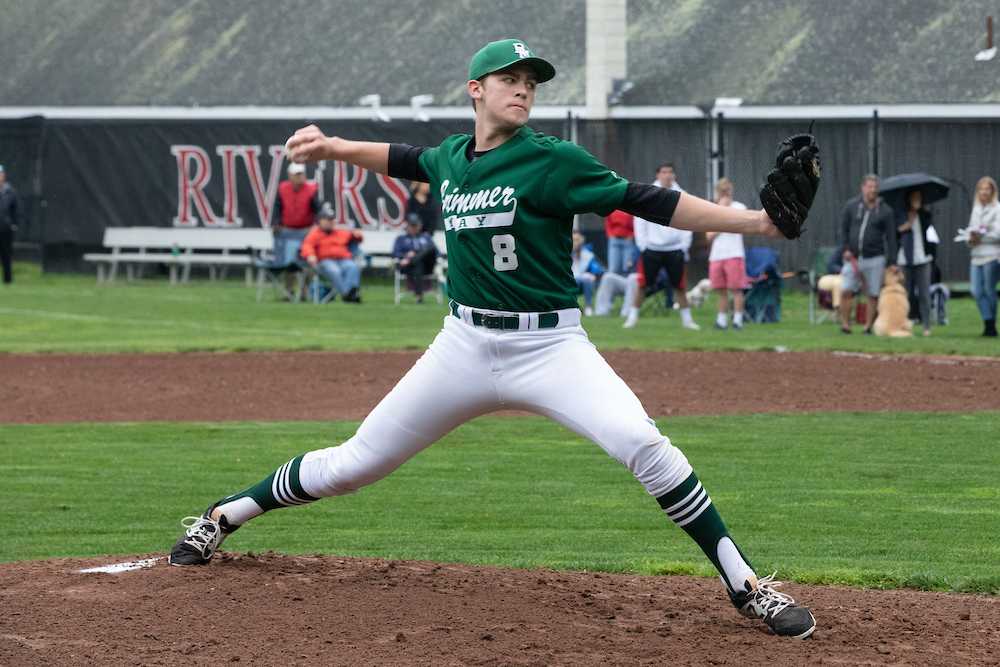 Varsity baseball competed in its sixth consecutive Massachusetts Bay Independent League championship title last year, taking home the hardware for the second straight time under Head Coach Joe Iuliano.
But the team, one of the most successful in School sports history, faces a new dynamic this season after losing Class of 2018 players Dylan Rigol, Ethan Eastwood, AJ Reeves, Grant Iuliano, Jack Donnelly, Jimmy Yfantopulos, Matthew Hastings and Michael Hastings.
Three 8th graders (Zac Adler at second base, Owen Kreisler in left field, and George Purdy at first base) and 7th grader ( Xavier Claiborne in right field) have joined the 10-member team, along with newcomer Simon Price '22.
The team is lead by senior Co-Captains Michael Donahue, Justin Ewing, and Gabriel Byran.
"The impact for games is not having experienced some situations and not knowing how to respond to them," Iuliano said. "That's something that we have to learn and that will take time and more games."
As younger players continue to hone technical skills, according to Iuliano, the team will have another shot at the trophy.
For that to happen, returning player Benjamin Chin '21 said, he plans to work extra hard.
"I'm hoping to be a team leader this year," Chin said. "At the same time, the stepping up of younger players will be essential to the team's success this season, and I feel very optimistic based on what I've seen so far."
Bryan feels similarly, but he has also thought about the challenges that the team will face this season.
"Having very young players on the team, it is hard to be as competitive—not because of the lack of quality of the young players, but because of their lack of experience in game situations. I have a ton of respect for the middle schoolers, who compete against older, more experienced athletes. It speaks to their character and drive, and in the long run, our team will be better for it," Bryan said, also adding that he is in "awe" of the Middle School players, who have "exhibited nothing but class and maturity."
When asked about his adjustment to and becoming a varsity athlete, Claiborne said, "It's been a fun experience, everyone's really close. We have a lot to improve on and I think we can achieve it."
The Gators lost its opening game against Beaver Country Day, 10-0, in a 4.5 inning game.
"Brimmer's young squad managed 1 hit in the shortened game but put the ball in play regularly against the Beaver pitchers but could not push a run across in the game," Iuliano wrote in his game summary.
The team next plays away against Bancroft School Friday at 4:00 p.m.
Leave a Comment