Special: Pulitzer Prize-Winner on Cartooning and Politics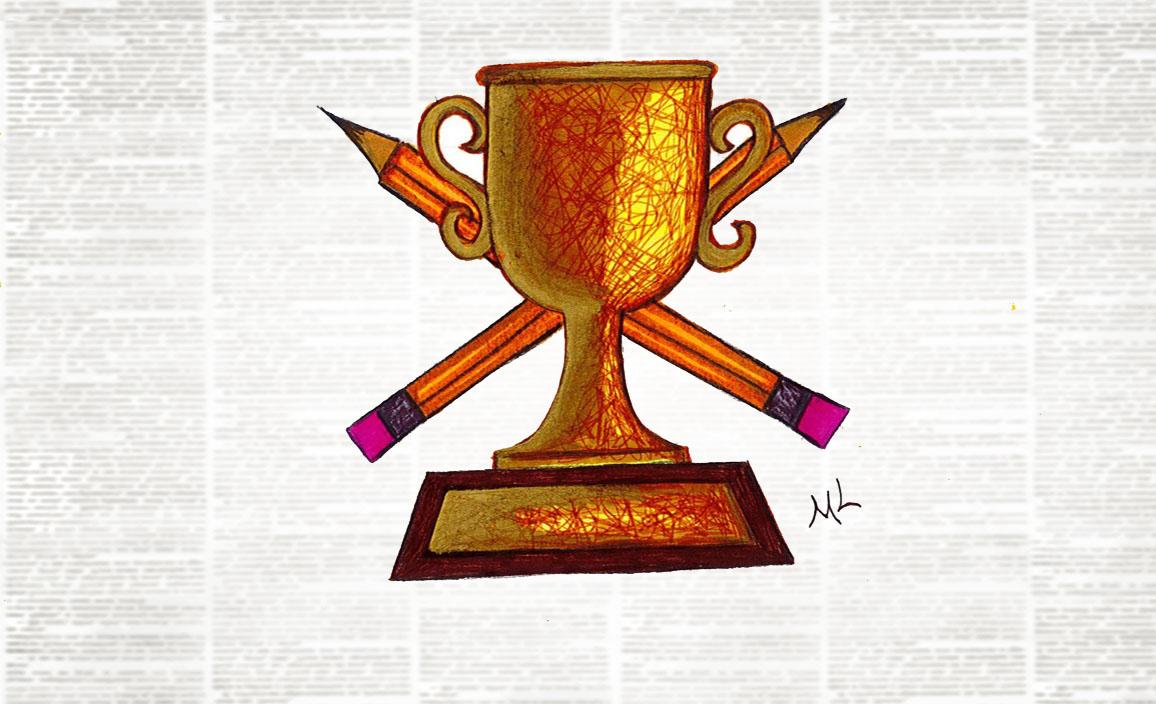 Editorial cartoons "tickle a different part of your brain, so it wakes you up from all of the prose that you've plowed through."
So said Pulitzer Prize-winning editorial cartoonist Signe Wilkinson in a phone interview earlier this month with Gator Executive Editor Miles Munkacy '20.  Best known for her work at the Philadelphia News and the Philadelphia Inquirer, Wilkinson won the industry's highest honor for a series of political cartoons in 1992.
Chatting with Munkacy, Wilkinson also spoke about who and what inspires her cartoons, how she uses art to convey powerful and meaningful messages, and why she feels passionate about her profession. With regard to offering advice for student-cartoonists, Wilkinson said, "go with your heart."
Along these lines, The Gator is searching for one or two full-time Upper School cartoonists to join the newsroom in the fall. Applicants are encouraged to email samples of their work, demonstrating their cartooning potential, to Editors-in-Chief Caroline Champa '20 and Camille Cherney '20.
For examples, please visit The Gator's cartoon page here.
Below, The Gator includes highlights of the interview, which have been edited for clarity and brevity.
Wilkinson on editorial cartoons in a print newspaper
People have to plow through [newspapers] and often don't. They'll look at the headline, maybe the first sentence or two, and maybe the last sentence and get the gist of it and move on. Whereas [with a cartoon], people can look at it and instantaneously get it and then move on. It's like a pleasure, a break in the heavy diet of news and opinion. It tickles a different part of your brain. It wakes you up from all the prose that you plowed through recently.
Wilkinson on editorial cartoons posted online 
People your age and younger, and your age and 10 years older, if they see cartoons at all, [they] are going to see them in different ways, probably online, probably on a service that aggregates several cartoons by cartoonists you like. You don't get a range of cartoons. You get the person you like. You don't have to be subjected to opinions you don't agree with. However, there are some people who are doing a really good job fighting off for their spot. I've been trying to make my cartoons more accessible. I now post them with a little bit of text that goes with. I put the SEO words in it too, like "border" and "wall," and "immigration." Anybody who is clicking on those or searching on those topics could potentially come across my cartoons. That's in just the short time I've been doing it, the last several months, my traffic's gone way, way up.
Wilkinson on cartooning in the Trump era
There's too many things going on. It has changed the pace of cartooning, like this week is a little slow. There are weeks when you finish a cartoon Friday afternoon for Sunday's paper. Then late Friday afternoon Trump comes out with some bombshell, and it's too late to actually change it. Usually, people start work doing the next cartoon on Monday, but we've been doing cartoons over the weekend just to keep up. It's the press of news that's extraordinary.
I just don't cartoon about a lot of stuff because, in addition to Trump, we have a lot of things going on in Philadelphia. My cartoons in Philadelphia have a much bigger impact than my national cartoons. Donald Trump has probably 25 or 30 cartoons done about him every day or every other day. The mayor of Philadelphia has no cartoons done unless I do them. The impact of the cartoon about the mayor is much stronger than if I drew about Donald Trump. Our readers are interested in Donald Trump probably more than the mayor, but stuff happens in this city. It's just as important to the lives of the people who live here as Donald Trump is.
I do a lot on local issues, too, including potholes and seemingly boring stuff like that, but that's where people live. If their car is in the shop because it just hit the third pothole in a week, they're furious at the city. That's what's happened this winter. That's been one of the big things here in Philadelphia.
Wilkinson on sensitivity in representation  
I have to say I'm careful. I'm going through some of my old cartoons. I started drawing in the 1980s.
I have to be careful not to protect the reader from my opinion, but to express my opinion so that race or sex or gender doesn't get in the way of the meaning of the cartoon so that people don't say, "Oh, she's making fun of the black person who is talking." No, it's because that person has to be black to make the point of the cartoon. That has to be clear.
I'm careful but I am not guarded. We have a huge number of shootings here in Philadelphia. Most of them are young black men shooting other black men. If I'm drawing about that, I do not draw white shooters because they aren't white shooters. They are black shooters in that particular instance.
I also do cartoons about police shooting black people. In that instance, the victim is black. Clearly that's part of the point of the cartoon. Race, in particular, is extremely difficult. It's an issue to draw about because it's visual.
You can't fudge it. You can't say, "Oh, that's just a person." No, it's either a white person or a black person to readers. They want to know. They want to know what you're saying. They want to know if you're blaming something on a black person or a white person.
That's reality. That's what we are living through. Cartoonists just have to take that into consideration when they draw and me included. I try really hard to get it right.
Wilkinson on advice for student cartoonists
Go with your heart. Do it. If you're a student, just do it for your school newspaper. They'll love it. It doesn't really matter what you do. They're just happy to have a cartoon.
If you are interested in joining The Gator as a full-time cartoonist, please fill out the form below. Keep in mind that the newsroom is looking for somebody who is able to think and work creatively, often under deadline constraints.
Leave a Comment
About the Contributor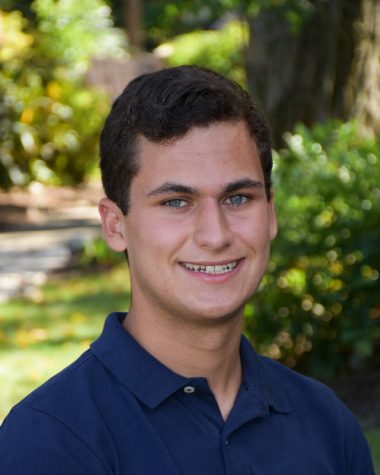 Miles Munkacy, Executive Editor
Miles has focused his efforts on interviews and political op-eds. He also takes pride in his editing role, helping to form the scripts for GNN and helping younger writers develop their journalistic talents. Outside of the newsroom, Miles is the head of Brimmer's Student Tour Guide and Peer Tutoring programs, as well as a three-sport captain. When he's not at Middlesex Road, Miles watches The Office on repeat while snacking on the Welch's Fruit Snacks he loves so dearly.