Faculty Profile: Kathryn Lee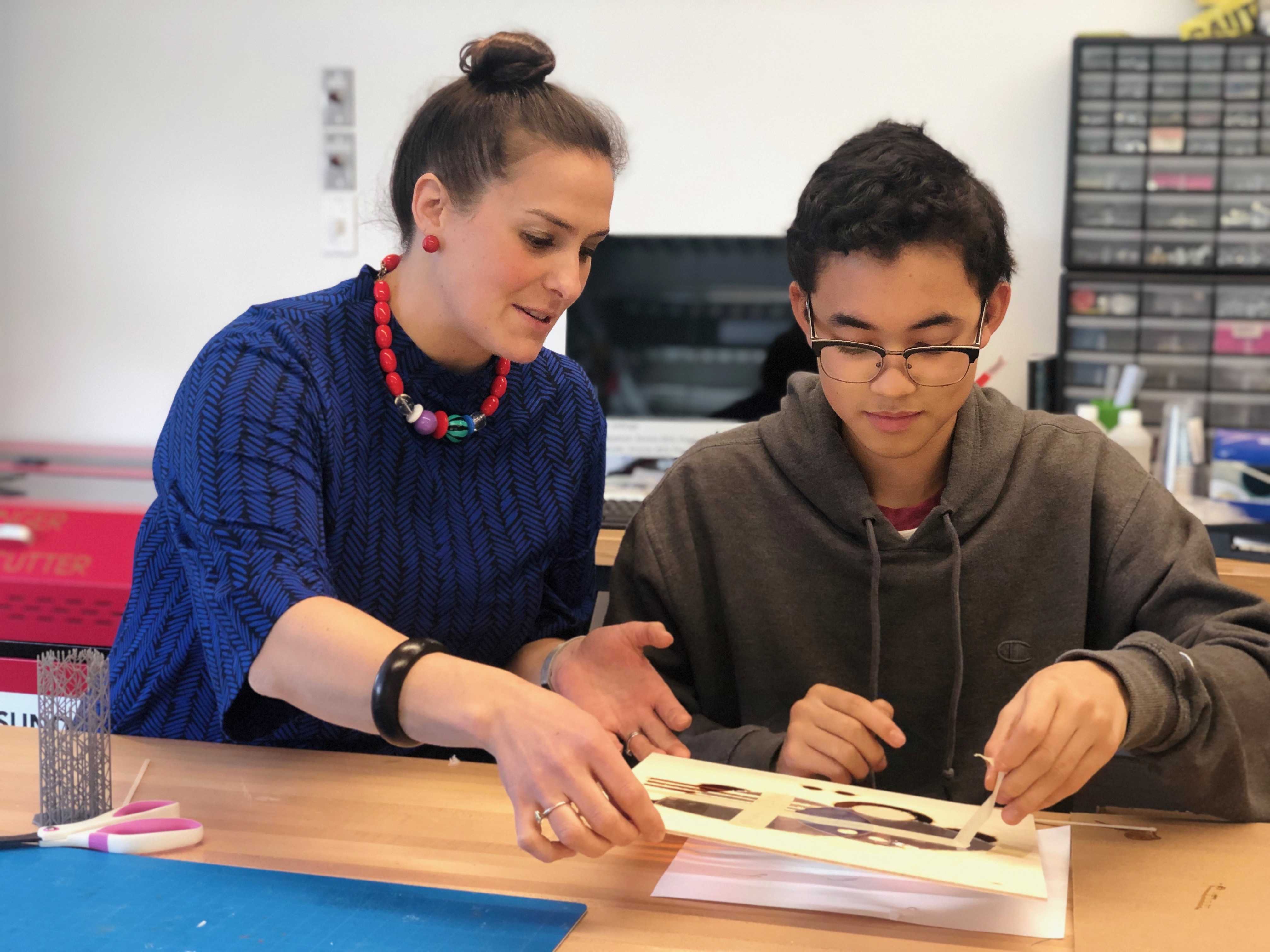 The Gator had a chance to interview Kathryn Lee, who serves as Director of Innovation, Co-Dean of the M.S., and Middle & Upper School Art Teacher.   
1.How long have you been working at Brimmer?
I have been working at Brimmer for the past 9 years.
2. What is your favorite part of your job?
There are so many aspects of my job that I absolutely love, but being able to share my passion for creativity and design with such amazing students and faculty has got to be at the top.
3.  How does the new part of your job make your school day different than before?
My role of Director of Innovation and Design has brought new opportunities to my day. Not only do I get to work with the Middle and Upper School students in my regular visual arts classes, but I am also able to bring design and innovation to the entire community. This happens through the Make Me a Maker series and community projects in the Innovation Space. Additionally, there are various collaborative projects I have helped initiate in other disciplines, such as the 3D modeling work I have done with Ms. Houndegla's Geometry classes.
4. What is your favorite thing about art?
Personally, my favorite aspect of art is creative problem solving. Whether I am taking photographs, sewing, or drawing, I love figuring out how to make something by asking myself, "Where can I go from here?" or "What can I do to make this better?"
5. What is your favorite kind of art to do?
My own work is always rooted in design. That may come in the form of photography, clothing design, graphic design, or 3D modeling. Creating and designing is a part of who I am–similar to breathing. 
6. What is your favorite lesson to teach?
There is not one single lesson that is my favorite. However, my favorite aspect of teaching in general is when students create or design something they are proud of. That is always the most rewarding part of my role as an educator.
7. What advice do you have for students?
My advice for students is to never stop asking questions.
Leave a Comment
About the Contributor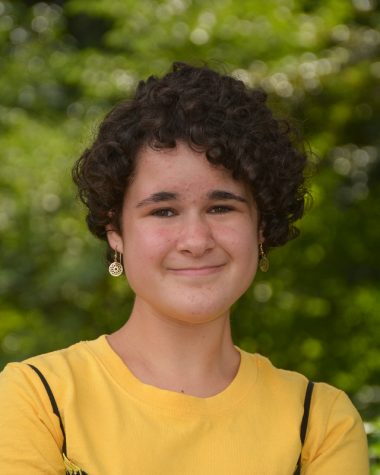 Zoe Kaplan, Associate Editor
Zoe's favorite subject is English, and she loves to read. Outside of the newsroom, she loves to sing and hang out with friends.