Cara Rittner Directs Back-to-Back Spring Plays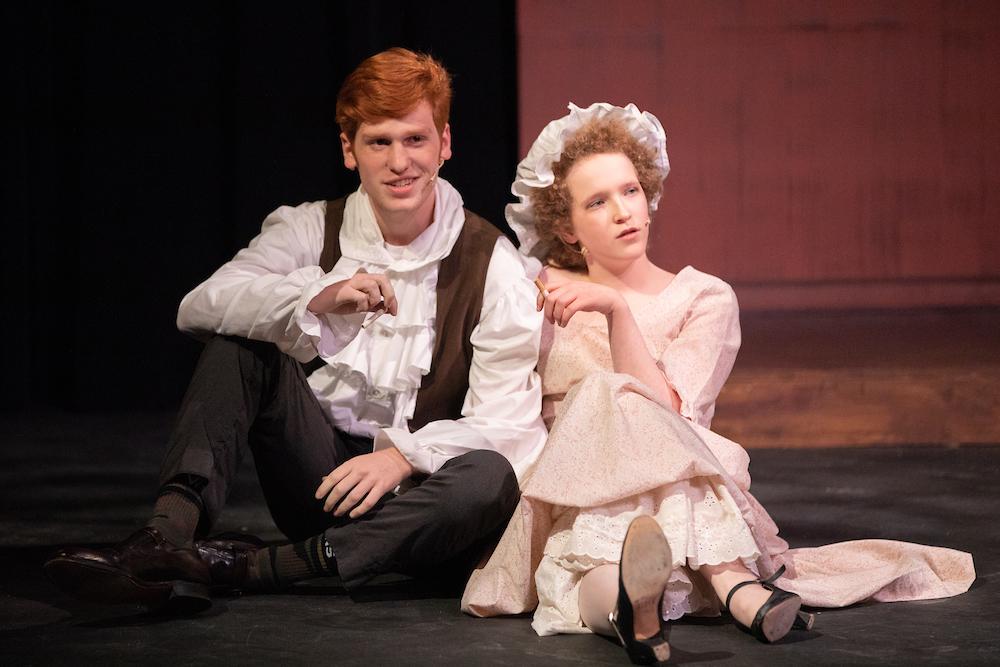 Cara Rittner '19 is once again directing the Upper School spring play, one of only two students to lay claim to the back-to-back achievement.
This year's show, Strange Love Jukebox, is comprised of three short comedic plays— Surprise by Mark Harvey Levine, Check, Please by Jonathan Rand, and The Blueberry Hill Accord by Daryl Watson. It features Cora Williams '20, Elias Kazin '20, Anja Westhues '20, John Eastwood '22, and Catherine Leeder '20.
The performance is designed to be immersive, with audience members on stage, surrounding actors in a semicircle.
"This is a show meant to be experienced, not seen," Rittner said. "The show is set in a diner and the audience members are in the diner with the actors."
Directing, Rittner said, has not only given her confidence as an artist, but also as an individual. 
"I love being able to see the show as a whole and learn about all the different aspects of a show. I love to watch my actors grow and develop and the whole process just feels like magic," Rittner said. "I love watching my vision come to life through my actors; there's really nothing like it."
Rittner has been a force on stage ever since her appearance as the Wicked Witch in the 5th grade play, Sleeping Beauty, Creative Arts Department Chair Bill Jacob said.
"Cara is the second Brimmer student in the past 31 years to direct two shows back to back—Mia Kundert '17 was the first," Jacob said. "Cara has talent, intelligence, and presence, and like all great actors, she knows how to listen on stage and how to be truly present. I am thrilled with the energy, care and enthusiasm Cara has brought to her second directing effort, and her mentor teacher throughout the process—Ingrid Oslund—seconds that emotion."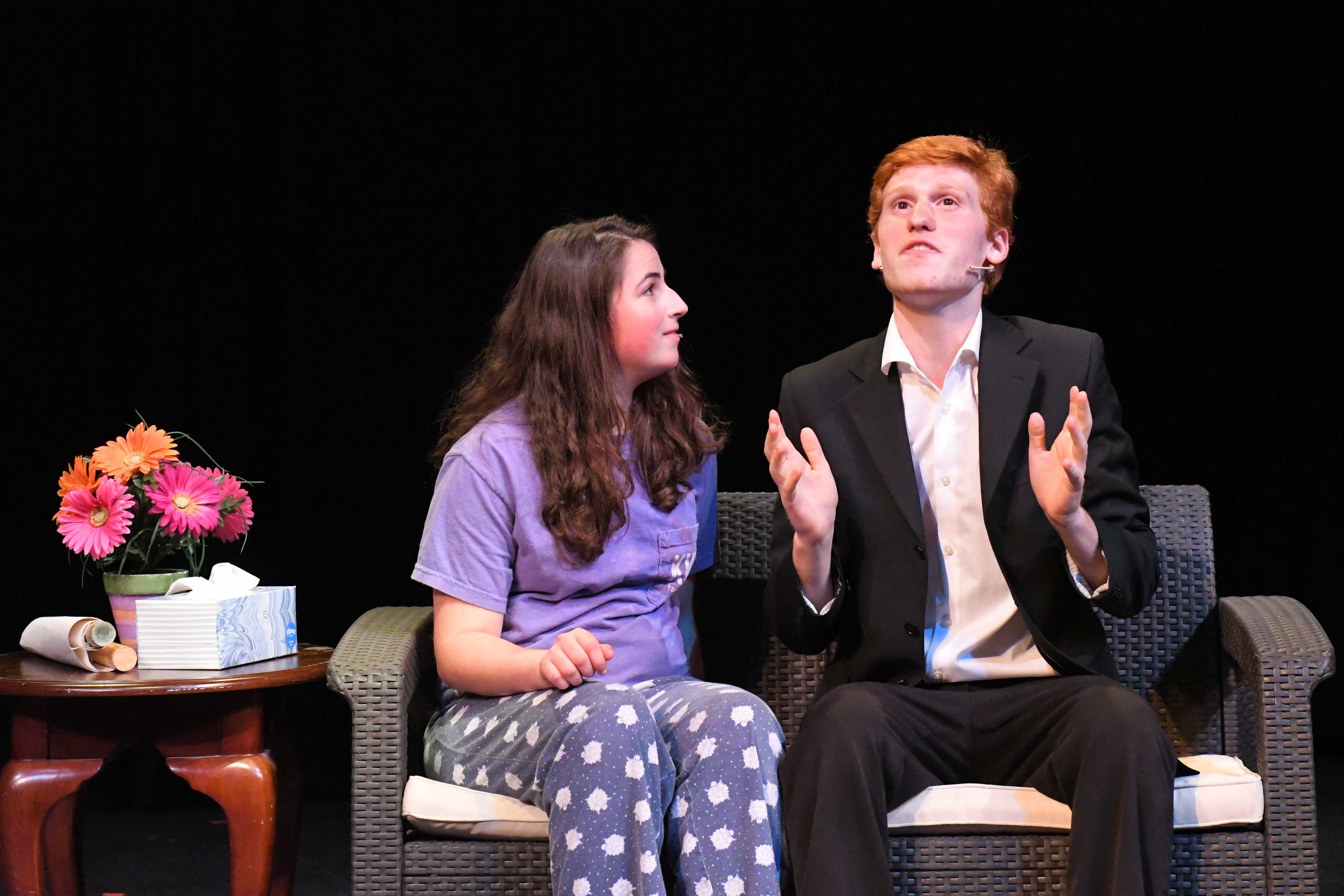 Last year, Rittner also directed Listen, another collection of three short one-act plays.
"Cara is an awesome director," Elias Kazin '20 said, who, in addition to having acted alongside Rittner in School productions, also performed in Listen and will star in Strange Love Jukebox . "She is always super friendly, but she is also very serious. She knows what she wants, but she is willing to listen to the actors. Honestly, I feel incredibly honored to learn from her. She is incredibly talented, and in so many ways."
Strange Love Jukebox premiers for one night only, Friday, May 17 at 7:00 p.m.
Due to the limited seating for the production, tickets are free but required for Strange Love Jukebox. Please reserve your seat at no cost by visiting www.ticketstage.com/BMS . 
Leave a Comment