Neudel Treats Community to Ice Cream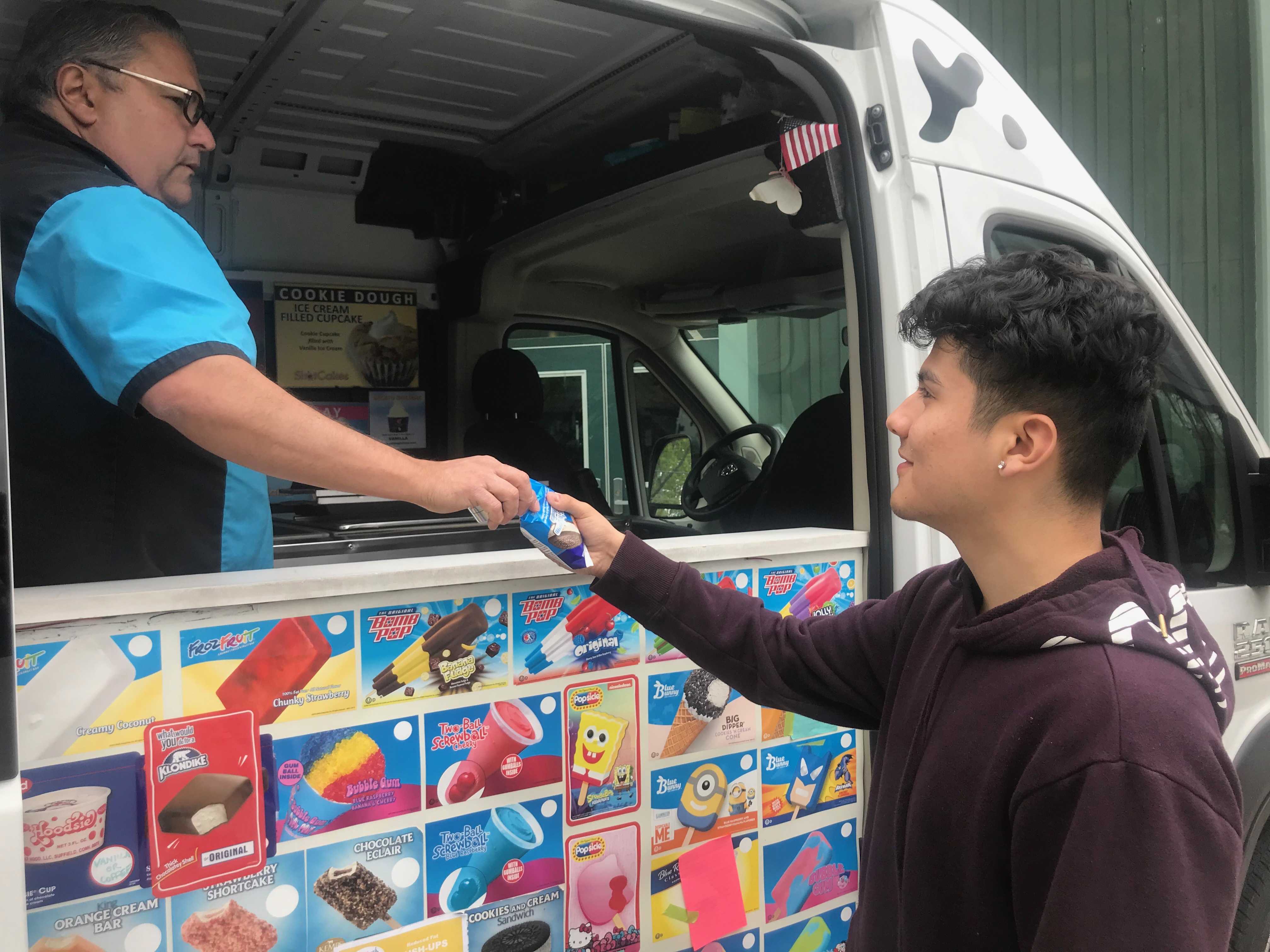 Upper School Head Joshua Neudel treated students to a special (and delicious) treat Monday. During lunch, an ice cream truck pulled into campus.
Ben Chin '21 said, "I think the ice cream truck was a great snack and something cool to talk about with my friends." Zoe Kaplan '21 agreed. "Everyone loved the ice cream. It was a good distraction from the stress of school," she said.
Leave a Comment