DeCesare Publishes Children's Book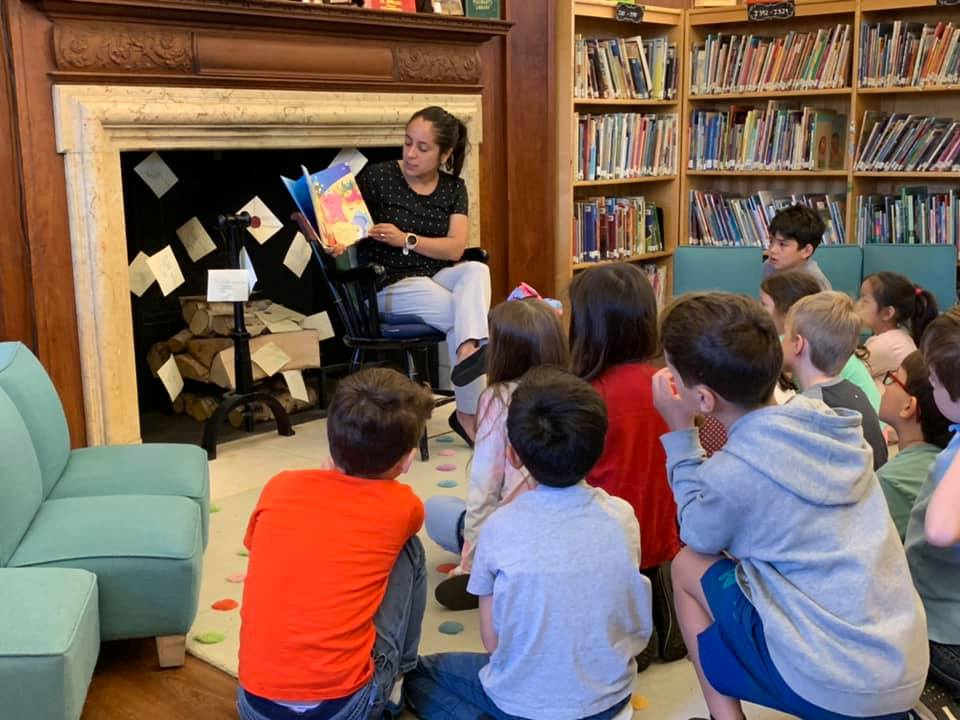 Associate Director of Marketing Nicky DeCesare recently published her first children's book, Ocho the Octopus and the First Day of School.
On his first day of school, Ocho turns blue with nerves. Throughout the book, however, the character discovers a love of learning and how to overcome obstacles.
A former teacher, DeCesare wanted to share an important lesson with her young readers.
"It's okay to feel nervous," DeCesare said. "It's something we all experience. Know that it's okay, and know that there are things you can do, and things that can help you when you are feeling that way."
DeCesare visited Lower School classrooms to read her work aloud. A generous School trustee also purchased books for the School's youngest students, which DeCesare signed.
Before joining the community two years ago, DeCesare worked as an administrator for nearly a decade, first at an all-boys K-8 independent school in San Francisco, and most recently at a Montessori school in the Boston area.
"I've read so many books with kids, and always thought they were an amazing way for children to learn," DeCesare said.
DeCesare would like to write more books in the future, but she has no definitive plans.
Leave a Comment