Former Ecuadorian President Addresses Students
[wpvideo AsjRQxVI]
Jamil Mahuad, the former President of Ecuador, visited campus earlier this month, addressing students during Upper School lunch about his contentious political career, as well as problems still facing his country.
Mahuad began his career in politics in 1992 as mayor of Quito, Ecuador's capital and second most populous city. He served in that office until he entered—and narrowly won—the 1998 Ecuadorian Presidential Election. He served until being ousted from power under a coup d'état in 2000, prompted by unpopular economic policies and weeks of protests.
Mahuad's most notable achievement in office culminated in a peace treaty with Peru in 1998, the Brasilia Presidential Act, which settled a longstanding territorial dispute. The agreement put an end to the conflict, which had become the longest international armed conflict in the Western Hemisphere's. For this action, Mahuad was nominated for the 1999 Nobel Peace Prize.
Mahuad also presided over the 1998 Ecuadorian Financial Crisis, which caused major economic instability in Ecuador. To combat high inflation and issues with the Ecuadorian Sucre, Mahuad ordered a freeze on bank accounts and adjusted tax rates. More notably, he announced the adoption of the US Dollar as the national currency of Ecuador, instigating widespread dissention which ended his political career.
[wpvideo ib3gsZbp]
Afterward, Mahuad left Ecuador to teach at universities and conferences across the world. Currently, he teaches at the Harvard Kennedy School. He is also a Senior Advisor at CMI International Group, which advises clients on negotiation tactics.
Chöle Berlin '20, who interviewed Mahuad along with Miles Munkacy '20, asked, "As the leader of a developing country whose primary export is petroleum, how did you navigate a growing obligation to mitigate climate change without causing your economy too much disrepair?"
Mahuad responded by acknowledging the importance of oil to Ecuador.
"Our country, economically speaking, lives or dies, depending on the price of oil," Mahuad said.
[wpvideo Qj2FGhyS]
He also discussed how, during his presidency, he made a concerted effort to protect his country's forests.
Mahuad protected a large area of bio-diverse forest, the Yasuni National Park, and pledged not to allow companies or the government to exploit the area for oil. For this action, the World Wildlife Fund awarded his government the "Gift to the Earth" award.
Leave a Comment
About the Contributor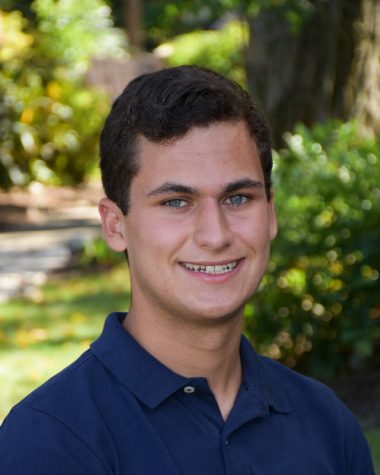 Miles Munkacy, Executive Editor
Miles has focused his efforts on interviews and political op-eds. He also takes pride in his editing role, helping to form the scripts for GNN and helping younger writers develop their journalistic talents. Outside of the newsroom, Miles is the head of Brimmer's Student Tour Guide and Peer Tutoring programs, as well as a three-sport captain. When he's not at Middlesex Road, Miles watches The Office on repeat while snacking on the Welch's Fruit Snacks he loves so dearly.