Temple Fair Celebrates Year of the Rat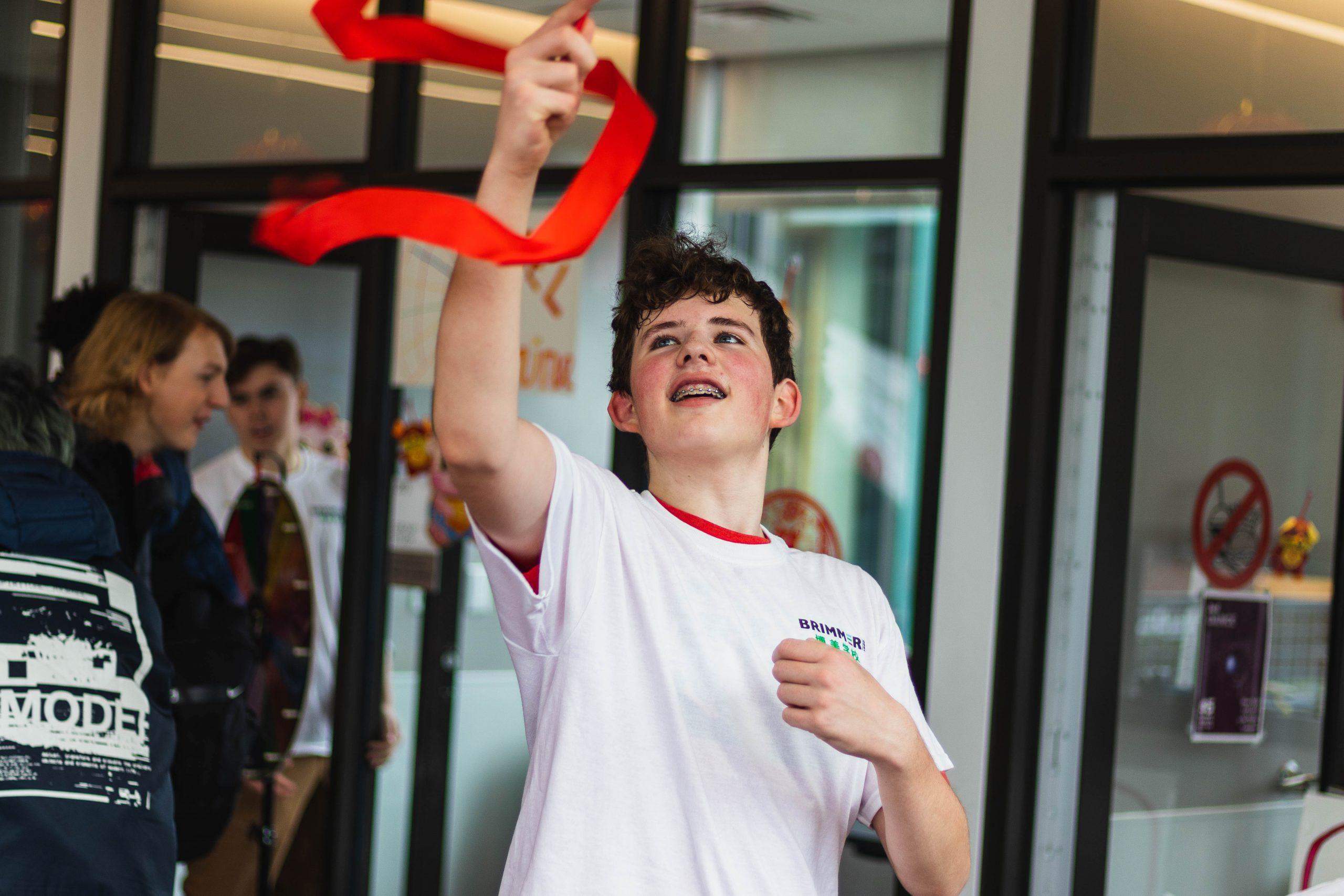 On Monday, the Middle and Upper School Mandarin classes held their annual Temple Fair celebration.
The event, organized by Mandarin teachers Yuhong Jia and Frances Fremont-Smith '75, as well as Director of International Students Helen Du, celebrates the Chinese Lunar New Year. This year, the event was widely attended by the Fourth and Fifth Grade, the Middle School, and Upper School students and faculty.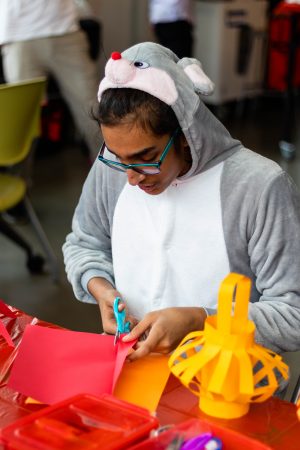 In the Chinese Zodiac, the year 2020 is represented by the rat. Mandarin students led new year-themed activities that incorporated elements of Chinese culture such as dumplings, Da-Bai-Tu candy, traditional calligraphy, and Jianzi hacky sack. They also designed posters and board games for visitors to play.
The Gator spoke with Fremont-Smith, who has been running the event for three years.
"The ultimate goal for the event is to both honor our international students from China and to bring Chinese culture and food to life for our students studying Mandarin," Fremont-Smith said. "I love the action that takes place at Temple Fair. I like seeing our Lower, Middle, and Upper School students come together in a fun way all while learning about Chinese culture."
Mandarin student Alison Rimas '23 enjoys the community bonding experience of Temple Fair. "My favorite part of Temple Fair is teaching and helping the younger students of the Brimmer community. It is nice to socialize with people I don't usually talk to throughout the day," she said.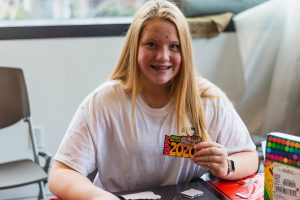 In addition to bringing the community together, the Temple Fair is an opportunity to learn about Chinese cultural traditions. All World Language classes at Brimmer have a curriculum of not only a foreign country's language but also its respective culture.
Kelly Rimas '22, a Mandarin student, sees value in experiences like the Temple Fair. "It is important to explore foreign cultural holidays because sometimes we forget that there are other cultures outside our own and we should always be open to learning about them. I appreciate Temple Fair because it allows everyone at Brimmer to learn more about Asian culture."
The 2021 Temple Fair will celebrate the year of the ox. In addition to Monday's celebrations, Mandarin classes presented an assembly featuring Chinese music, dance, and art.