Dynasty Varsity Baseball Team Rebuilds as JV Squad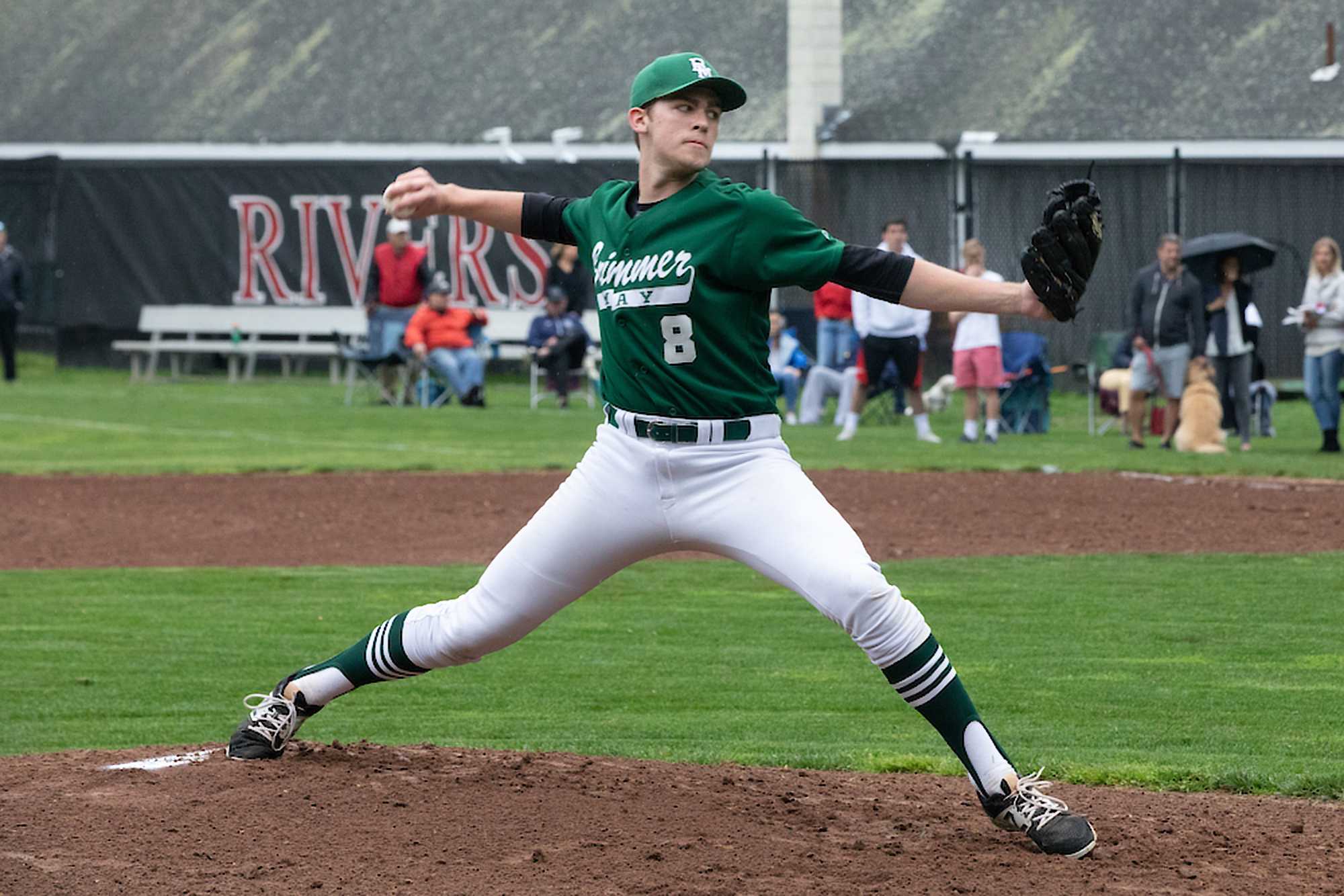 With the spring sports season approaching, only two high school athletes are posed to return to play baseball. The team is also set to take a season off from the varsity league, instead playing as a junior varsity squad. 
Varsity Baseball competed in six consecutive Massachusetts Bay Independent League Championships between 2012-2018, clinching four titles. 
But the team, among the most successful in School sports history, faced a severe shortage of experienced veterans last spring without members of the class of 2018, including Dylan Rigol, Ethan Eastwood, Grant Iuliano, Jack Donnelly, Jimmy Yfantopulos, Matthew Hastings and Michael Hastings, and AJ Reeves. 
Looking back, Iuliano, a former star pitcher, is surprised at the success of his former team, which didn't even practice on a baseball field. The squad ran drills on the School's tight soccer field field, which was also often shared by lacrosse and softball teams. Iuliano and his teammates practiced swings in a makeshift batting cage.
"I hope that the program can rebuild," Iuliano said. "We had the most successful team in School history, and even if we didn't win the league championship, we made it to the final game a record number of times. It might have been a special time in the School's history, as a lot of kids on the dynasty team played summer baseball. I'm not sure how popular that is any longer."
Last spring, the young 10-member bench, rounded out by four middle-schoolers, struggled with numbers and experience but beat out Cambridge School of Weston to secure a #3  league ranking.
However, with the added loss of Class of 2019 Co-Captains Michael Donahue, Justin Ewing, and Gabriel Byran, the School rethought how to field a team this spring. 
"We decided to take a step back to make the program stronger moving forward," Assistant Athletic Director Tom Nelson said. "We were piecemealing it together last year, where we had too big of an age-gap. This year, we can focus on the team being rebuilt from the ground up with more sustainability."
As one of two high school players on this spring's roster, Zachary Adler '23 is not upset about taking a year off from varsity play.
"It's exciting because you get to lead the next set of baseball players in the Brimmer and May community," Adler said, also noting that he embraces serving as a mentor for the younger player.
Eighth-grader Jonas Peña doesn't expect the team to break records, but he looks forward to the rebuilding effort.
"I want the team to benefit from getting in every practice and every game, and to want to learn something while getting better at baseball," Peña said.
Former Head Coach Joe Iuliano, who oversaw the team for the last five years, is handing the reins off to Parker Curtis, who joined the School this year as a Middle and Upper School History teacher. 
"The team has reached this rebuilding point through some natural processes like graduation and student interest," Iuliano said. "In the past two years, we have graduated a dozen players, several of whom began playing at the varsity level in middle school." 
For his part, Parker is eager for the challenge.
"We've got a good young core of people that want to play baseball, and love baseball, and I think that feels like something great we can build off of," Parker said.
Assistant Coach Craig Roman, who will continue in his role, looks forward to helping the young team solidify its chemistry and work on fundamental skills.
"I think it's an opportunity to develop a program again, to get more kids wanting to play baseball and are excited about the sport," Roman said. "Fortunately for us, this year, we don't have juniors and seniors, so it's a good chance to rebuild and have kids play together for a longer period of time."
While it may never return to its former glory, Iuliano believes that the team will be able to compete at the varsity level again in the future.
"As our young players gain experience and our high schoolers continue to provide leadership to the team, we can return to the full varsity level of play and once again compete for league championships," Iuliano said.