Outdoor Ed Teaches Appreciation of Nature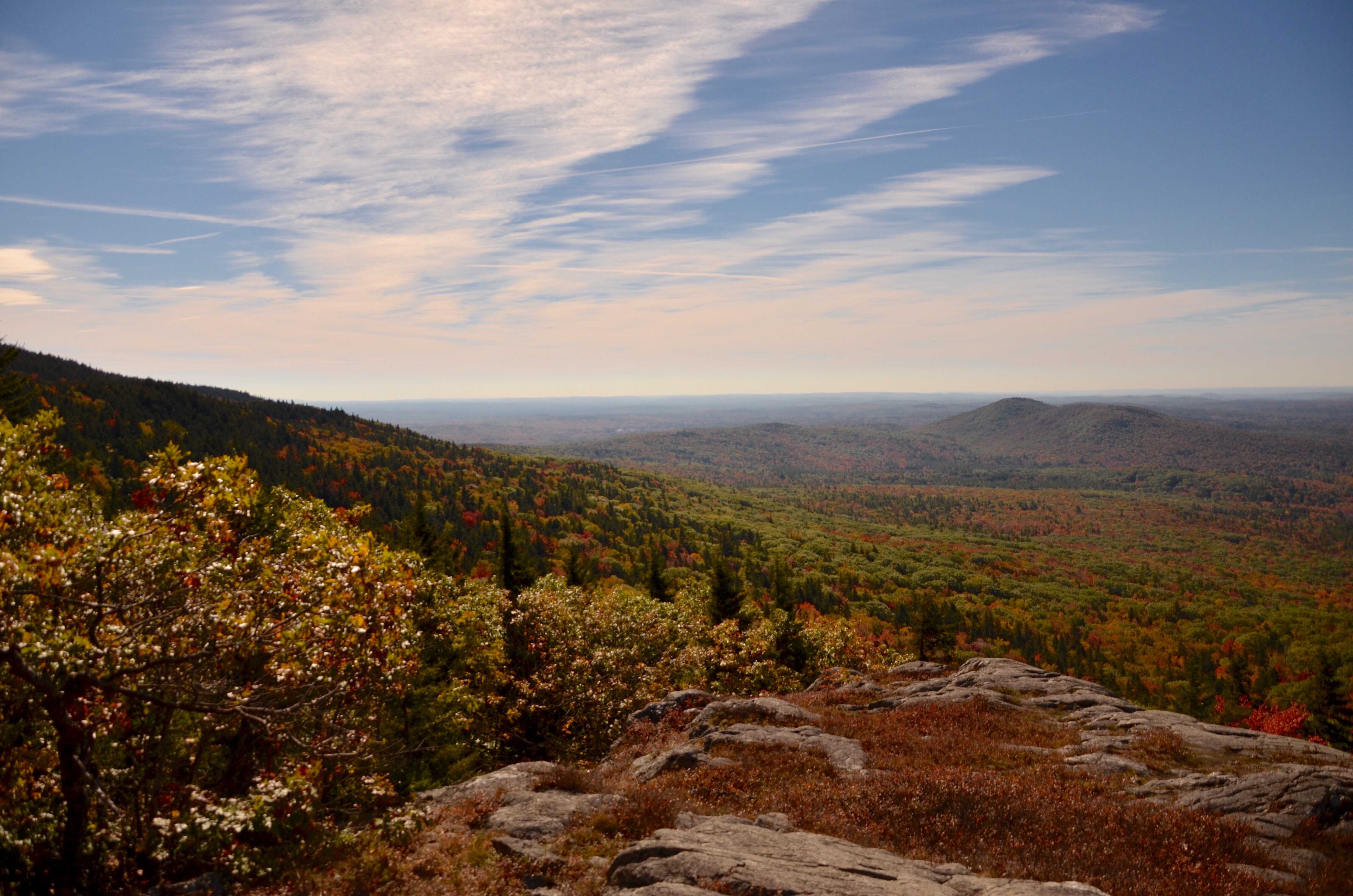 The Upper School had its first outdoor education trip of the year, as seven students, along with Outdoor Education leader Ted Barker-Hook and Lower School Librarian Sarah Abrams, hiked two mountains in western New Hampshire over Columbus Day weekend.
"I thought it was really fun because you got to hangout and get to know people who you normally wouldn't hang out with at school," says Caroline Bell '18, who added she also enjoyed spending some time with nature—and not her phone or other technology.
Students traversed two moderate trails that held breathtaking views. From the summit of the first trial they could see Mount Washington in the distance. From the peak of the second mountain they saw the state of New York from one side and the city of Boston from the other. This trip was also a time to try new things. "I think outdoor ed teaches kids that it is okay to reach outside of your—I don't like the cliché—but step outside of your comfort zone," says Barker-Hook. For example Sam Ravina '17 cooked eggs for the first time on this trip.
"If I can take a bunch of kids out into the woods and to places they might not go otherwise, they might see that there is stuff worth protecting," he says, adding that there is tremendous educational value in getting out into nature.
Barker-Hook plans to schedule at least another backpacking trip, a snowshoeing trip, or maybe a rock climbing trip. Before the year ends, he hopes to schedule at least two overnight trips and one or two day trips.
Leave a Comment