Letter: Head of School Gives Update
Earlier today, Head of School Judith Guild sent a community-wide email. At the administration's request, below, the newsroom is also publishing her letter: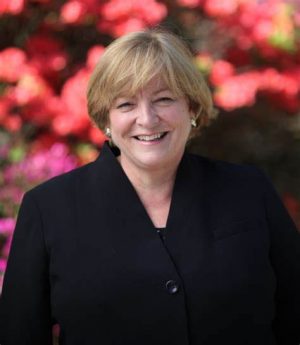 I hope this letter finds you doing well. As we all adjust to the changing lifestyle that lies ahead, I thought I would share what we are doing here at Brimmer. The administration has been meeting throughout the week, and we wanted to let you know how we are proceeding given these changing times. We now know that when spring break ends, we will move to a Remote Learning Plan until at least April 6th.
Brimmer faculty and administration have been preparing our approach to virtual learning for several weeks now and families can expect our Remote Learning Plan for Grades PreK-12 by the middle of next week. We have established a partnership with the Chinese International School, a PreK-12 independent school in Hong Kong, as they have been implementing remote learning since early February. They are sharing their resources and experiences with our academic leaders. We are also working with several NAIS and AISNE schools as we all work together to provide an education for the students we serve.
This is a time for having a growth mindset. We know that our plans will evolve over time and that we will need to have the ability to adjust to a rapidly changing situation. Having devices at home that can work for your student is critical. If families with children in grades PreK-3 do not have a device for home learning, please send a request to [email protected]. Our Technology Department will help you with this challenge. We are assuming that students in grades 4-12 have been using a device on a regular basis. Please reach out to your Division Head if this is not the case or if you are experiencing any sort of hardship with your device use.
You will receive Brimmer's Bulletin on Friday which will include more detailed information and updates. You may also receive correspondences from various departments (Admission, Development, Business Office, etc.) as they work through this week to organize the remote nature of our work.
As always, please let me or another administrator know if you have any questions not answered by our correspondences.
Sincerely,
Judith Guild
Head of School