Q&A: Neudel Addresses School Year Future
As the School prepares to transition to remote learning for at least a week at the conclusion of March break, Head of Upper School Joshua Neudel responded to questions that many have been asking.
How will the School maintain a sense of community as we transition to remote learning?
We won't really know until we're in it, but the idea is that there's two main goals for us. One is there's the academics and wanting to make sure that students are still moving forward with their learning. It will definitely look different and it might be at a slightly different pace. The second thing is maintaining community connection because I think community is a really core part of what it means to be at Brimmer, and at an independent school in general.
Things like ensuring that we start the day with some type of check-in like morning meeting or advisory or homeroom are just different ways and touchpoints in which kids will be able to interact with each other, and teachers are also going to interact with the students and each other. We've talked about different ways that we may be able to do some of those morning meetings where instead of it being announcements, maybe we're getting volunteers from students who want to share. Someone reads a poem, someone shares something else, and it's a way just to provide some type of community connection.
Thinking about how we can continue the college acceptances announcing those so we can celebrate the 12th-graders as they're getting in because I think it's a particularly sad time for them because they're losing out on some moments currently. Without knowing how long this will go for, we want to be planful about how we're celebrating them in their final two months here at Brimmer. I think those are a few of the pieces, and there's the advisor meetings that we're also going to have. Advisors are going to be asked to do one-on-one check-ins with advisees just to see how they're doing, and again, bring a little bit more face-to-face contact in there.
It's possible that, likely within classes, teachers will be asking kids to do group work where it won't just be you're logged into a Zoom, like this, and a teacher's going to talk. Within Zoom, and we're going to see how it plays out, you can actually create subgroups so that if we had 20-30 people in here, I could create subgroups where 5 of you go off and have your own private conversation for a bit and then you come back. Or maybe it'll be part of a project where you'll just be interacting with other people. I think the whole goal is to try to just figure out ways in which we can feel connected. I know that even just being in our house for the past few days already feeling disconnected from people and wanting to find ways to do that.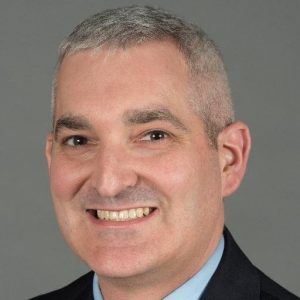 Is the School looking at alternative plans for graduation in the event we have not returned to school by then?
Right now, we're sort of taking events in a 21-day period because everything is just shifting so much. The Governor made the April 7 date, in terms of schools and also talked about large gathering so 25 people or more, so we're going to take our cues from the people that are getting information from the CDC and WHO and the Health and Human Services Department. We aren't quite there.
I think we'll definitely have to talk about what that could mean, but I don't think we're quite there to looking at graduation which is the end of May. Right now, we're focused on April events and what is getting canceled, what can get moved online, and how can we engage the community in different ways. We have talked a little about prom, for example, that maybe potentially we would look at hosting prom back at Brimmer and having people come in for that if that's an option.
That way we're not going to a hotel and it's sort of just our own community where the attendance list for prom could be a little bit more limited, where maybe it's only Brimmer students and no outside people coming in. But again, that's all conjecture right now since we have no idea where things are going to end up.
What will the School be doing to support teachers who have children at home?
It's hard. I think we're going to see how it works. That's why we're not having classes meet four times a week face-to-face. Part of that is understanding that people are at home and there's lots of things going on, the other piece is having kids and adults in the community be in front of a screen for 6-8 hours a day also isn't very healthy. I think the idea is that teachers are going to have these touchpoints with their classes, but kids will be asked to do work on their own or off-camera as well so that they're getting those touchpoints and working through material and then they're also coming back to touch base. Things like extra-help sessions, advisory meetings, those types of things are going to going to depend on students and teachers figuring out the best times to meet.
We created a later start to the day, which does mean that we have people that may utilize that 8:00-9:30 a.m. time period for various things. A student could meet with a teacher then, high schoolers could use that time to sleep in. We're trying to build in different types of flexibility and also have slightly less class meetings as well.
What will become of spring sports teams?
Right now, Tom Nelson and Jamie Lin are putting together some fitness videos to share so that people can do workouts at home and do some fun things at home. Again, it's all going to depend on what the professionals say. Just looking at how the professional sports leagues are postponing, it's hard to see spring sports happening. The NCAA canceled all spring sports for the remainder of the year, so it's hard to see how that would happen. We haven't made any declarations around that part, but looking forward, I think we all could probably see it being less likely for sports to potentially happen this year.
What will happen to senior projects?
We haven't quite gotten there, so we may have to look at something that's a little bit different for the 12th-graders to do during that last month given that they may not be able to go in and do internships depending on what it is. Right now we're focused on getting classes set up and running, and then the senior project has been something that I've been mulling about in the back of my head, just trying to figure out what could those final four weeks look like for 12th-graders if by some chance they can't go out to do the things that they had been planning to go out and do. We'll probably take a look at that as we get closer to the end of March or even the beginning of April to try to really put some plans in, but right now we want to focus on the academic learning piece of it first.
How will the transition to remote learning affect revisit days and other admissions events?
The Admissions Team is putting together a lot of different virtual events right now. They've been in contact with other schools to see what they're doing when it comes to admissions events. That information is going to be going out I think later this week, but they've been putting together different online meetups for parents to take the place of the accepted parents dinner.
We're looking at potentially having hangouts where accepted students that are interested in the school can come in and hang out with current Brimmer students, and Mr. Murray or myself may be in there as well, and the same thing with the Middle School. We're looking at different ways we may also be able to extend invitations to accepted students that want to get a sense of what a Brimmer class looks like, to at least be able to come into one of these video classes for a short period of time. They won't be able to get a sense of what it really is like, but at least they'll get a chance to see the teachers, interact with students, and see what they're learning.
We're also thinking of having information sessions that are online depending on what your interests might be. Maybe it's a diploma program, athletics, arts, Ms. Christian's looking at some diversity, equity, and inclusion information sessions, just trying to hit on the key points because when people would come in. We have all these people in school that they would come and talk to and trying to create different touchpoints for families that are interested in the school.