School Focuses on Diversity, Equity and Inclusion Efforts
With a growing number of high-profile police encounters with Black people, the School is continuing to look inward, including hiring an outside consultant, to refocus on diversity, equity, and inclusion (DEI) work.
In July, students and alumni demanded change in the classroom—and in the School overall. Shortly after the Instagram account @blackatbrimmer went up, the School published a tweet from Head of School Judith Guild and Chair of the Board of Trustees, David Kreisler, which read in part, "We must and will do better as an institution that has, for too long, participated in and perpetuated a long history of institutional bias and anti-black racism."
"To tell you the truth, I wasn't surprised by the stories on the page," Director of Equity and Inclusion Jessica Christian said. "There were a lot of questions surrounding the use of the n-slur in an academic setting, and a lot of micro-aggressions and assumptions made about students based on their color. These were all things I had heard of before."
Over the summer, the School hired Lawrence Alexander, a DEI consultant, to work with students and faculty to develop more equitable and anti-biased practices. Alexander works closely with Director of Diversity, Equity and Inclusion Jessica Christian to identify, address, and dismantle how the community perpetuates institutional bias and anti-black racism. The overarching goal of the work this year is to develop cultural competency within the community and to become an actively anti-racist institution.
"Too often when race incidents happen, it becomes the responsibility of the underrepresented students and employees to explain to their white counterparts how racism feels," Alexander recently told WBUR. "The pain bearers have to be the educators."
In a more equitable environment, Alexander said, the community would stand up for the pain bearer and be proactive before another incident occurs.
"Mr. Alexander is helping to weave these themes in what we do every day," Christian said. "It's not like we just checked off a criteria check-list and won't be revisiting this again."
Over the summer, 30 faculty members, the Administrative Team, and Board members engaged in a four part workshop, Whiteness at Work, run by the Adaway Group. Each hour-long segment explored how white dominance manifests in work environments. Five teachers also attended the Anti-Racism Teach-In, a workshop sponsored by Boston College High School, which included Ibram X. Kendi, the celebrated author of How to be An Anti-Racist and Stamped.  
In addition, staff members were required to read a School-selected book about anti-racism over the summer, which informed guided discussions at recent fall full faculty meetings. This week, several faculty members are also attending a virtual DEI workshop organized by the Association of Independent Schools in New England.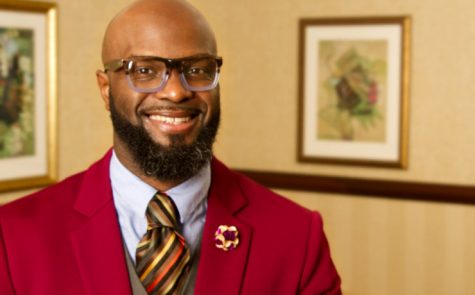 In the midst of these efforts, Christian is thinking hard about whether even in an academic setting, anyone should say the n-word.
"It'll pop up in historically accurate texts but using it in another setting is a different issue," Christian said, also noting that the School is considering a formal policy on use of the word in an academic setting. "No one needs to say it out loud while teaching or learning. I don't think it's appropriate to use at school, especially given the age of our students, but I'm open to discussion about use of the word in other contexts outside of school. It's a very complicated issue, and people, particularly within Black communities, have different feelings about it. The word has an ugly history, but its use has changed over time, which is something that deserves attention and discussion."
When thinking about the responsibility of everyone on campus, Christian echoed Alexander's sentiments. In the case of micro-aggressions, Christian suggests being an "up-stander" by calling out the offense.
"It can be hard, and awkward, and you may not want to rock the boat with the atmosphere or the people involved, but it's the best way to shut it down in its tracks," Christian said, adding that the next best thing to do is contact a trusted adult.
"There are often racially-charged comments students don't even know they're making." Christian said. "But catching it as soon as possible is best."