Humanities Dept. Hosts Civics Education Series
To keep students informed and engaged about upcoming elections, last week, Director of Global Studies Kelly Neely launched a two-week special education series which wraps up Friday. 
The optional workshops, which occur before School or during lunch and are led by humanities teachers, address topics including the 19th Amendment, population demographics and their impact on political parties, as well as the news and how it can form certain political views.
Neely shared her own voting experience and choice for how to cast her ballot.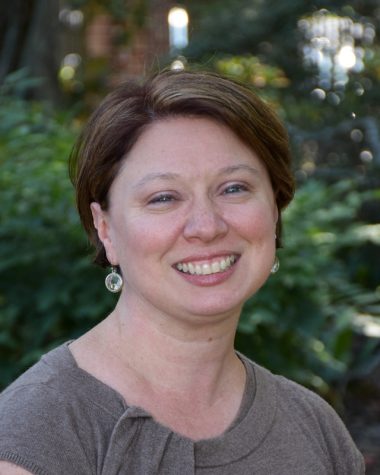 "I requested mail-in ballots on August 1 for both the primary and the general election," Neely said. "I filled out my mail-in ballots and walked them over to the official drop boxes in my town. I just did this for the general election last Saturday and then confirmed online that my ballot had been received and accepted. My voting is now complete." 
According to CNN, "more than 60 million ballots across 44 states and DC have already been cast in the 2020 election, a stunning testament to what could be a a historically high voter turnout fueled by a series of state law changes that allow more mail-in balloting with the coronavirus pandemic still gripping the country."
In Massachusetts, resident can vote by mail, vote early, or vote on election day. The deadline to apply for a mail-in ballot is tomorrow at 5:00 p.m., and received after November 6 won't be counted. 
According to the CDC, states should consider "a wide variety of voting options, longer voting periods (more days and/or more hours), and other feasible options for reducing the number of voters who congregate indoors in polling locations at the same time."
For the workshops offered here, Neely emphasized the importance of staying informed.
"There tend to be a lot of myths and misinformation about voting, and sometimes people who are eligible to vote don't because they either think it's too complicated or don't think their vote matters," Neely said. "We are offering this election workshop series to help educate the community so they will be well informed about voting." 
Angeline Nur Dervisevic '21 also expressed her enthusiasm about voting in the upcoming election.
"I will be voting in-person because I want the full first voting experience," Dervisevic said. "I've been counting down the days ever since I was little and I'm so excited to finally be able to vote."
In recent months, President Donald Trump has made unfounded accusation about massive voter fraud through mail in-voting.
"There's simply no basis for the conspiracy theory that voting by mail causes fraud," Commissioner of the Federal Election Commission Ellen Weintraub, recently told major media outlets. 
In Massachusetts, in-person voting is occurring with social distancing and other safety measures.
"We want to help people understand the history of voting, how different groups of people fought for the right to vote, and how people struggle to get access to the elective franchise even when they are legally able to do so," Neely said. "The national rhetoric on politics has become especially divisive in recent times, and we hope to emphasize what an awesome responsibility it is to participate in our democracy. We hope that by promoting positive civic engagement, we can inspire a new generation of leaders to help move our country in the right direction." 
In this respect, history and government teacher David Cutler presented last week on how students should engage with various news sources.
"We must engage with news sources that we find disagreeable," Cutler said. "This is the only way to hear the other side and engage and civic discourse."