Q&A: Teachers Write Original Upper School Musical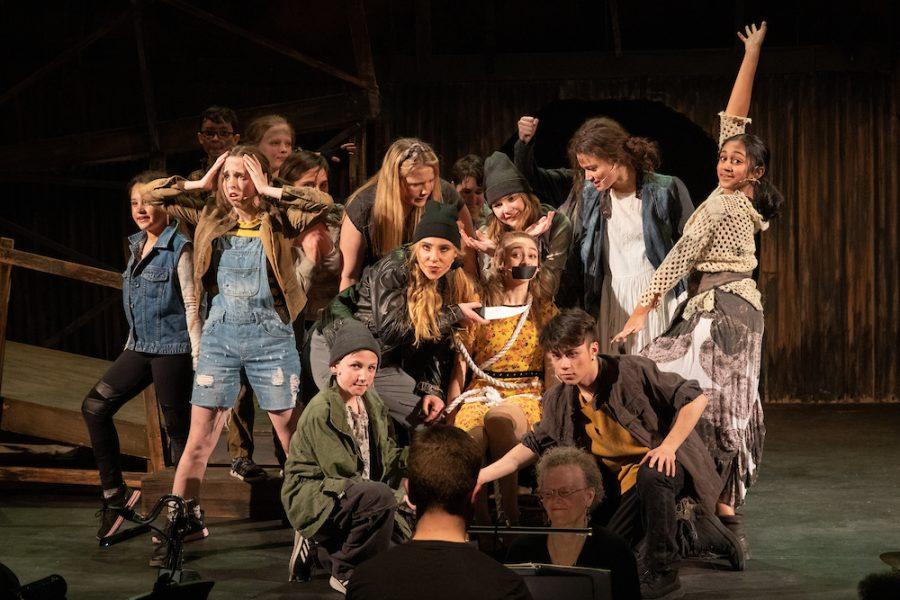 For this year's Upper School Musical, Directors Bill Jacob and Max Holman are trying something new: writing their own musical. The musical is written to reflect the experiences of living through the current pandemic. To learn more about the musical and what prompted the decision to write it, The Gator spoke to Jacob and Holman.
Why did you choose to write this year's musical?
Jacob: Trying to fit a standard musical into a Zoom format seemed to us too long and too unsatisfying a process with a final product that would be very long to watch. We toyed with the idea of doing a Cabaret-style event, with kids having unrelated monologues and scenes that were strung together around a unifying theme, but we kept bumping into copyright issues that would have gotten in the way of our performing without fear of being shut down for copyright infringement. We both felt like this would be the best way we could tailor our production for the specific students we have participating in the project. It's important to scare yourself regularly, and the thought of starting a musical from scratch on a deadline scared me a lot.
Holman: The idea to write our own show was a response to realizing the complications of live streaming copyrighted material, as well as the limitations that come with performing on Zoom. I think that most standard musicals would be challenging to adapt for the Zoom stage, so writing something specifically to be performed on Zoom will hopefully simplify those logistics.
Has the writing process been difficult so far?
Jacob: Writing is always difficult. We held a handful of Zoom workshops with students who have since auditioned for the project. We thought up scenarios and characters and situations that we all things we have encountered or lived through as people living through a pandemic. But the actual writing is slow going. I do a lot of work at night and then Mr. Holman and I share notes and talk about the work as it progresses. We have a shared writing app, so he can see changes to the script as I write them, without having to send him updates, so that's helpful.
Holman: It hasn't necessarily been difficult to compose material; however, it's been tricky finding the time to do so, or rather, simply being in the right place at the right time to do so. Most of my musical ideas are spontaneous, so I'll think of a good idea but I'll be out grocery shopping or exercising… I'll try to keep humming the idea so it stays locked in my brain but often the idea gets flushed out before I get a chance to write it down.
What is the musical about?
Jacob: The musical is a reflection on some of the experiences we have gone through these past 9+ months. It will follow a handful of teenage characters from just before the lockdown in March to (roughly) the present.
How will this musical be different from past performances? What should students expect from the show?
Jacob: This musical will be different in a whole host of ways. It will very likely be a Zoom production, though some portions may be filmed ahead of time. We hope that we can all be live and present in the school for performances, even if the audience is remote, but that remains to be decided. There won't be a band, only Mr. Holman at the piano or playing on recordings that are streamed from students's homes. There will be a lot less dancing, for sure. Also, the cast is significantly smaller than in past years. We usually have between 30-50 students in the musical on and back stage. This year we will have 13 on stage and an unspecified number of technicians. On the plus side, we will be able to share the whole production on the web afterwards, something we were never able to do with published shows.
Holman: I think students should expect a highly relatable story of these trying times performed by their brilliant classmates.
Jacob and Holman look forward to the show, and they encourage community members to attend the event next semester.