With State Reopening, Students Feel Normalcy Near
With COVID-19 vaccines now available to people ages 12 and up and the state of Massachusetts fully reopening, students report that the atmosphere on campus is changing.
Since the beginning of the pandemic, many have been planning what they will do when the state fully reopens. Tomorrow, Massachusetts businesses can reopen to full capacity per an announcement by Governor Charlie Baker.
The upcoming end of COVID-19 restrictions in Massachusetts comes as a relief to many students at the School. Teenagers especially report being eager to get back to doing activities that have not been possible for over a year due to the pandemic. Going shopping, eating at restaurants, and social gatherings are among the most popular activities students have expressed excitement for as businesses open up.
Eleanor Reyelt '23, who is recently fully vaccinated against COVID-19, looks forward to a "more normal" summer.
"I can't wait to be close with my friends again," Reyelt said. "There are so many activities we have been waiting to do, and I'm really looking forward to a fun summer."
Zak Adler '23 is glad that the state is reopening and the School is relaxing its COVID-19 protocols. The dynamic between students is changing as normalcy returns, according to Adler.
"I think it's great how everything is opening up again. It's starting to feel like a community again at Brimmer," Adler said.
Last Monday, Baker also announced that he will lift the state's mask mandate on May 29. From now on, face masks will not be required at the state level following updated guidance from the Centers for Disease Control and Prevention (CDC).
Non-vaccinated people should continue to wear masks and social distance according to the CDC, but fully vaccinated people can relax on the rules. While some private establishments will still require masks, they are not necessary when outside per Massachusetts guidelines.
Because students from ages 4 to 11 will not be vaccinated until later this summer, the School plans to keep its face mask requirements, according to Head of School Judith Guild.
"We're going to stay masked, and you're going to hear from us when we change that," Guild said at an Upper School Morning Meeting last week.
The School's COVID Response Team continues to meet weekly to discuss health and safety protocols. With more community members getting vaccinated every day, the Team decided that faculty and staff may now be less strict about enforcing social distancing when outside while masks are worn. 
Many students like Talia Hammer '23 are excited that whether they are playing soccer, doing homework, or hanging out while wearing masks, they can be closer than six feet apart when outside.
"It's been a long year apart and one where so much has changed," Hammer said. "Coming closer together brings a sense of normalcy that we haven't had in a long time. We did a great job of maintaining a community connection all year, but being able to ease the distance gives us an even better connection and an easier way to socialize."
Teachers can also now decide to stop requiring students to wipe down surfaces after class except when eating, and directional arrows have left the School's floors as the one-way hallway rules were lifted Monday by the COVID Response Team.
Overall, students agree that the atmosphere on campus is changing for the better. After over a year of being far away from each other and wearing masks, students are closer together now with changing COVID-19 guidance.
Leave a Comment
About the Contributors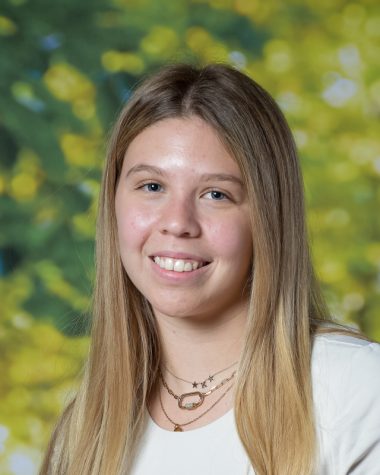 Kate Hirschen, Outgoing Culture Editor
Kate has been a member of The Gator since freshman year and enjoys writing news stories and reviews. Outside of the newsroom, she enjoys spending time with friends and playing tennis.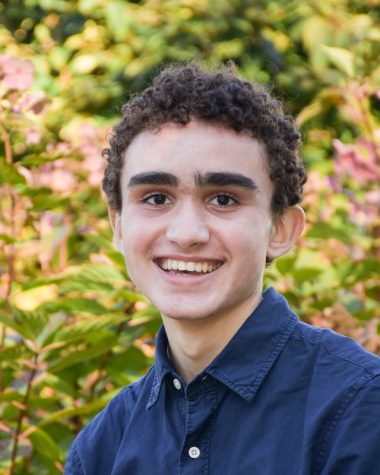 Edan Zinn, Outgoing Editor-in-Chief
Edan celebrated four years on The Gator's staff. In addition to editing stories, he also took photos for The Gator and was a member of the Creative Arts Diploma Program for Visual Arts. Edan finds photojournalism to be a fun method of artistic storytelling.