Teens Grieve For India Amid COVID-19 Crisis
Students are grieving for the country's losses and reaching out to help through fundraising efforts.
As the United States gradually begins to lift its COVID-19 restrictions, India and its neighboring countries have experienced one of the worst COVID-19 surges to date.
Following a seemingly well-handled year, India has entered an unprecedented period of devastation. In early February, the country celebrated its low COVID-19 cases, praising Prime Minister Narendra Modi's response. With vaccine campaigns launched and a glimmer of hope among many, the population began to see the light at the end of the tunnel.
Now, oxygen and vaccine shortages, high death rates, and an overwhelming influx of patients have devastated India and its health care system as they struggle to withstand a catastrophic second wave.
The New York Times reports that India has experienced the worst of the pandemic in May, with a record of 414,188 new cases on May 6, 2021. As of May 30, only 3 percent of its population is fully vaccinated.
Additionally, India has reported over 300,000 COVID-19 deaths, but the true numbers are thought to be much higher. The BBC reported that "mortality data in India is poor, and deaths at home often go unregistered, especially in rural areas." Although the number of cases and deaths is beginning to decrease steadily, the worry of a new, highly contagious variant has spread panic among many.
"
The lives of Nepalis and Indians are unforeseeable and you never know if you are going to be next as a victim of COVID-19. That in itself is a truly terrifying thought.
— Ruvika Pradhan, age 16
According to The Washington Post, large group gatherings have played a major role in the most recent wave. "Indian Prime Minister Narendra Modi has been criticized for lifting virtually all restrictions and holding massive political rallies, and a religious festival that drew tens of thousands of Hindu pilgrims from all over the country has been linked to more than 100 cases," The Post reports.
Many scientists attribute the surge to the actions of India's population as a whole who began to let their guard down after the launch of their vaccination campaign in January. Regardless of its origins, India's COVID-19 crisis has impacted those both inside and outside of its borders.
Community members like Neel Kumar '22 are scared for India's future and disappointed by the lack of mainstream media coverage.
"I am a very optimistic person, but it is hard to think that way when every other day I hear about a family member who has COVID and every week that I hear about someone who has died from it," Kumar said. "It is hard to wrap my head around it, and I have mostly tried to ignore the feeling, but it is hard to deal with the reality."
Kumar said he does not know how India will recover "economically, politically, or in general as a community."
"There has been so much division as a nation, so having this major COVID outbreak is like icing on the cake," Kumar said.
Overseas, Ruvika Pradhan, a high school student of Kumar's age in Nepal, views the situation similarly. Pradhan explained that due to the pandemic and frequent, life-threatening earthquakes in both India and Nepal, she is frightened for the future.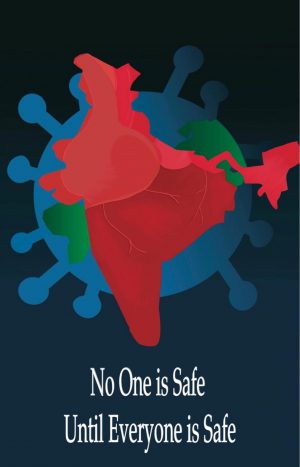 "We do not know if we should stay home to prevent ourselves from being infected, or evacuate ourselves to an open area due to the earthquakes," Pradhan said. "The lives of Nepalis and Indians are unforeseeable and you never know if you are going to be next as a victim of COVID-19. That in itself is a truly terrifying thought."
Here, Hebe Qiang '23 has risen to the challenge of helping fund India's COVID-19 recovery. On June 1, Qiang organized an in-school fundraiser where she sold popsicles to raise funds for UNICEF. As a result, UNICEF will work to continue delivering critical supplies like oxygen concentrators, diagnostic testing systems, hygiene supplies, and PPE kits to protect health care workers in India.
"After reading about India's disastrous situation with COVID, I knew it was my place to step in and try to make an impact," Qiang said.
Leave a Comment
About the Contributors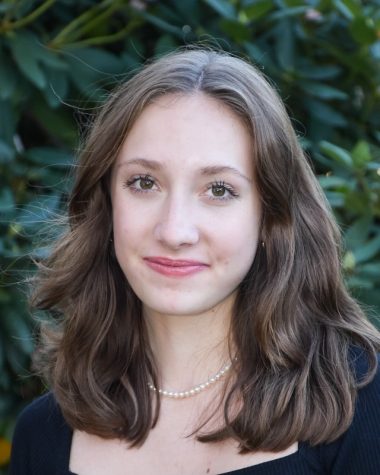 Natalie Kozhemiakin, Outgoing Editor-in-Chief
In addition to writing for The Gator, Natalie is part of a pre-professional ballet program and has trained with Integrarte, Miami City Ballet, Boston Ballet, and the Bolshoi Ballet of Moscow. She is also the Founder and President of Tutus Para Todas, a non-profit organization whose mission is to fund dance programs and provide dancewear to underserved children in Puerto Rico. Outside of the newsroom, she enjoys leading tours around campus, attending Model UN conferences, and is a member of the Global Studies Diploma Program. She cherishes the opportunity that writing for The Gator has given her to amplify her own voice.