Campus Reopens With Modified COVID-19 Protocols
As the 2021-2022 school year commences, the School aims to maintain a safe and healthy learning environment while ensuring a greater sense of normalcy.
Following the widespread distribution of vaccines for students ages 12 and up, many restrictions have been lifted.
"The start of the school year will feel much more normal," Head of Upper School Joshua Neudel said.
Last week, in a virtual Upper School Town Hall, Neudel discussed the revised COVID-19 protocols and precautions. Indoor mask-wearing, hand washing and sanitizing, lockers, sports teams, theater, clubs, and off-campus privileges for upperclassmen will be "in," Neudel said. Lifted precautions include one-way hallways and stairwells, individual desks, a concurrent learning option, and single-use bathrooms.
Along with these changes, the on-campus environment at School will be much closer to that of pre-pandemic years with a student schedule that includes more class periods, a break, and a fully operating lunch, according to the administration.
"
Despite some restrictions, there are going to be many more glimpses of smiles rather than glimpses of sort of fear, concern, and anxiety."
— Joshua Neudel, Head of Upper School
Many students, including Hebe Qiang '23, are particularly appreciative about the return to regular lunches.
"After all the challenges we had last year, I am excited to sit next to my friends and socialize for lunch again while enjoying all of the new food options that will be available once again," Qiang said.
Despite numerous safety precautions, the School is vigilantly monitoring the growing cases and concerns of the delta variant, according to Head of School Judith Guild.
"We anticipate this fall to be an environment of change and adjustments, and we are prepared to respond to those changes at any given time," Guild wrote in an email to the Brimmer community.
However, with the promising efficacy rates of the COVID-19 vaccines, the School expects that there will be a very low risk of infection. As of September 2021, the School has reported full compliance with the vaccination requirement among faculty and staff.
"Our student population that qualifies for the vaccine is reaching 80% full compliance," Guild added. "Our goal is to have the entire student population who qualifies for the vaccine to be fully vaccinated this fall."
As many students in the Lower and Middle Schools remain ineligible to receive a vaccine, the administration plans to keep the divisions separate with added additional protocols for unvaccinated and partially vaccinated students. This includes weekly PCR testing, which will begin the second week of school for students in Pre-K through Grade 6.
While clubs, sports, and theatre return to campus, many students remain enthusiastic about their new opportunities this year.
Lilianna Palmer '23, who spent the majority of the past year learning virtually, feels optimistic about the start of the school year.
"Students will have many more in-person experiences as opposed to last year," Palmer said. "I am also excited to see everyone back at school in person."
Neudel echoed Palmer's excitement.
"I am most looking forward to kids being able to do kid things and not having to worry about it," he added. "Despite some restrictions, there are going to be many more glimpses of smiles rather than glimpses of sort of fear, concern, and anxiety."
Leave a Comment
About the Contributors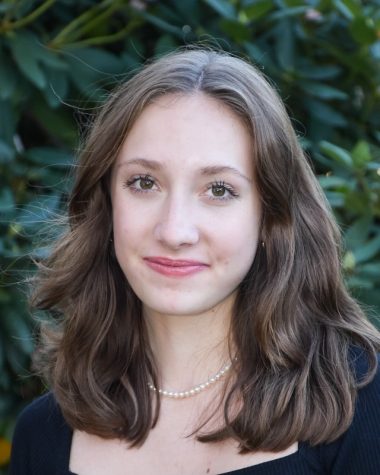 Natalie Kozhemiakin, Outgoing Editor-in-Chief
In addition to writing for The Gator, Natalie is part of a pre-professional ballet program and has trained with Integrarte, Miami City Ballet, Boston Ballet, and the Bolshoi Ballet of Moscow. She is also the Founder and President of Tutus Para Todas, a non-profit organization whose mission is to fund dance programs and provide dancewear to underserved children in Puerto Rico. Outside of the newsroom, she enjoys leading tours around campus, attending Model UN conferences, and is a member of the Global Studies Diploma Program. She cherishes the opportunity that writing for The Gator has given her to amplify her own voice.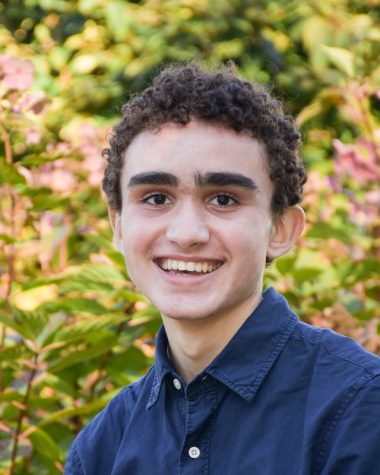 Edan Zinn, Outgoing Editor-in-Chief
Edan celebrated four years on The Gator's staff. In addition to editing stories, he also took photos for The Gator and was a member of the Creative Arts Diploma Program for Visual Arts. Edan finds photojournalism to be a fun method of artistic storytelling.