Op-Ed: Remembering Stephen Sondheim
As I checked my social media feed last Friday, I read the news that Broadway composer Stephen Sondheim had passed away that morning. 
I immediately had a flashback to Broadwaycon's 2017 opening skit, which focused around an unimaginable horror—Broadway being forced to shut down. As the main characters gathered around the empty theaters, one quipped, "Do you think this is what will happen when Stephen Sondheim…" only to be immediately shushed as the audience laughed.  
I was then brought back to early quarantine when the Broadway community came together on April 26, 2020, to create a two-and-a-half-hour-long virtual concert celebrating Sondheim's 90th birthday. Despite technical difficulties at the start, it was an event clearly full of love and hope in a very dark and uncertain time.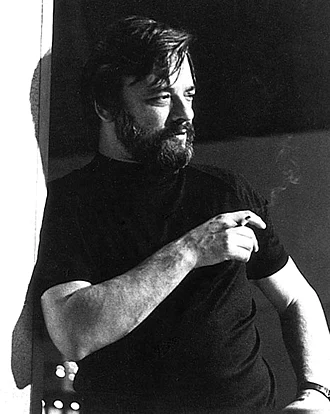 To say that Sondheim's death is a loss to the theater community is an incredible understatement.  
Stephen Sondheim was one of, if not the most, influential figures of 20th-century musical theater. He was the mind behind West Side Story, Merrily We Roll Along, Sweeney Todd, Into the Woods, Company, Sunday in the Park with George, and more. His awards included eight Tony awards, eight Grammys, a Pulitzer Prize, and even the Presidential Medal of Freedom. 
Simply put: if you know Broadway, you know Sondheim.  
His music and lyrics were unprecedented in their complexity, and his shows reached unheard-of levels of truthful expression and art. He truly changed what a musical could be.  
However, not only did Sondheim shape the theater world of today through the art he created, but he also changed it through the people he inspired.  
Immediately after his death, every single one of my social media feeds flooded with tributes to Sondheim. Not only my friends but also every single actor and creative who loves the theater had a story about how Sondheim personally inspired them. Whether through knowing him or only knowing his work, it is clear that Sondheim's legacy is unmatched through the scale he influenced others.
"
Sometimes people leave you, halfway through the wood. Others may deceive you. You decide what's good. You decide alone, but no one is alone.""
— Stephen Sondheim
This was even more evident the Sunday after his death, when hundreds, including Lin-Manuel Miranda, Josh Groban, and Sara Bareilles, gathered in Times Square in a touching tribute.
The crowd performed Sondheim's song "Sunday" from Sunday in the Park with George. It's a song that celebrates the legacy of an artist, and hearing it sung with so much respect and honor, could not have created more emotional weight.  
Sondheim was active until his death. Just this September, it was announced that he was working on Square One, a new musical that he planned to stage next season. It is unknown what will happen with this show now.  
In addition, at the time of his death, Sondheim had two musicals running in New York, Assassins at the Classic Stage Company and the Company on Broadway, which had just resumed performances November 15.  
 I could go on and on with the impact Sondheim had on me. I remember discovering his musicals and falling in love with the characters created and the lives they led, all told through song. He inspired me as a performer; many of my dream roles come from his shows and as a writer.
As silly as it may sound, I always had a dream that one day I would be able to share something I created with him. It was something I was working towards. 
So, I think the only thing to do now is to honor his legacy by continuing to create truthful, beautiful art.  
Many have commented on how incredible it is that we can express our grief for him using the words he created. I would like to join them with a quote from Into the Woods.  
"Sometimes people leave you halfway through the wood. Others may deceive you. You decide what's good. You decide alone, but no one is alone." 
Leave a Comment
About the Contributor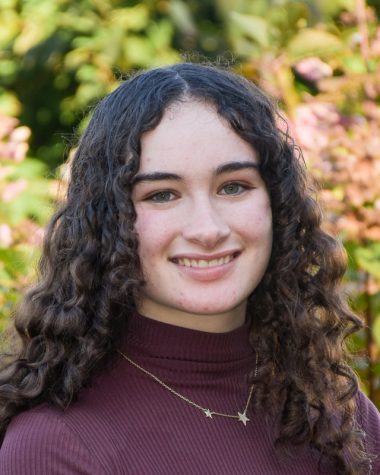 Marlie Kass, Arts Editor
Marlie is thrilled to be on the staff of The Gator. A Lifer at Brimmer, she's been attending the school since Kindergarten. Marlie loves all things creative arts and looks forward to lifting up the community and exploring new ideas through her writing.