Test Taking at the School
December 7, 2021
A significant flaw within the learning community—not just here, but everywhere—is an emphasis on test-taking, combined with a misconception that throwing extra time at students with learning setbacks is the magic solution.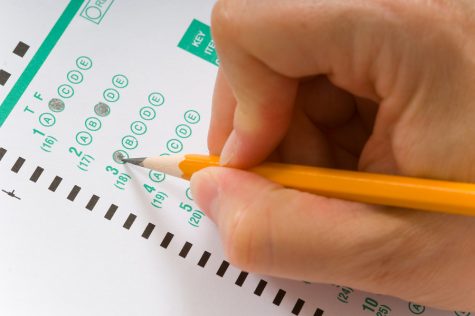 Tests, in general, are an antiquated way to quickly examine "knowledge" in an insignificant and unreliable manner. Moreover, extra time can only offer students more time to respond to questions, even if they do so halfheartedly and incorrectly. On this front, we appreciate the School's efforts, however gradual, to move away from high-stakes testing. We are thankful for teachers who balance tests with more creative work.
"I think that over the past few years, we've changed a lot about assessments and that teachers are offering different types of assessments," Upper School Head Joshua Neudel said.
"No teachers are offering only one type of way, which would allow students to show what they know. A big thing that's different about private schools is that teachers aren't required to give an exam at the end of the semester. Instead, teachers focus on debates, presentations, and other creative projects."
In Bowman's experience, the School has been significantly more effective in accommodating her learning needs.
In public school until 8th grade, Bowman's teachers prioritized success on standardized tests over meaningful learning. Many classes were taught at a very difficult speed, and teachers didn't care if students were absorbing all of the information.
The pandemic made school more difficult for everyone, but when Amelia had mostly online learning in 7th grade, she was very disappointed. Some teachers didn't even show up to class, and those who did had ignored students and their needs. Bowman had several classes that just involved taking notes. Homework called for answering closed-ended questions.
That is why Bowman's time here has been so refreshing. Students are met where they are, and many of the lessons are structured based on everyone's needs—not just some. She also appreciates how the School values hands-on and experiential learning, such as projects and field trips over worksheets and online tests.
Bowman was so upset that she felt she needed to change schools, and she is very glad that she ended up here.

"Since we're not tied wo the State standards of what the curriculum has to look like, teachers are able to to into their interests and don't feel that students have to prepare for State tests," Neudel said. "Our goal is that students want to learn and have a positive relationship with the School."