Ring Ceremony to Feature Major Changes
Friday's Ring Ceremony will mark the first time in School history that speeches are filmed ahead of time, following a joint administrative-student committee effort this fall.
While the School has received positive feedback about the seminal event, a "handful" of juniors each year feel hurt by senior remarks, according to Upper School Head Joshua Neudel, who also spearheaded the committee.
"Over the past number of years, students have been given guidelines for speeches, asked to submit drafts in advance, Senate leaders have helped match up 11th and 12th graders, and speeches have been printed in advance," Neudel said. "Through all of this work, there have still been speeches that have fallen short of our core values."
Dating back to the School's founding in 1880, seniors have figuratively passed down the torch by presenting School rings to juniors through live remarks.
This year, seniors have instead filmed 10-15 second prerecorded videos, edited by Sophia Spring '22. After videos feature about five students, a natural pause will invite individuals to the stage to receive a gift bag.
The modifications also arrive as class sizes continue to grow, with 49 juniors, the largest in the School's history.
Committee member Sophie Katz '22 said that it is "unfortunate" that in recent years, seniors went off script, ignoring previous speeches which teachers and administrators had approved.
"A live microphone is unpredictable," Katz said. "Understandably so, past juniors were offended by certain speeches made by seniors, including words and stories that had a hidden or offensive meaning. This gave off a really bad vibe going into the break while also causing negative and hurt feelings from students and parents—the exact opposite of what the Ring Ceremony is supposed to accomplish."
Katz hopes that the videos will reintroduce a greater degree of respect for the celebratory occasion.
"We went through a process where the seniors chose which juniors they would feel comfortable addressing, including careful consideration of what shared experiences they can draw from—whether in sports, in classes, or outside of the School," Katz said. "The event will have a very similar vibe to previous years, but without the hot microphones."
"
The times are changing and while I can appreciate the perspective that this makes the event less personal, we do need to respect each other and treat each other with kindness," Smith said. "Nobody wants to be hurt. That shouldn't happen here.
— Eric Smith '99
Meanwhile, some students oppose the changes.
"I think that the changes diminish the value of the Ring Ceremony itself," Neel Kumar '22 said. "It's supposed to feel like a celebration, and limiting it to just 15 seconds makes it feel much less important. I understand the past experiences of people going off script, but I don't think everyone should get punished in a severe way because of it."
Elijah Kinney '23 agrees.
"Being my first year at Brimmer, I've heard stories from other students about Ring Ceremony, and it seemed like a lot of fun," Kinney said. "I can kind of see why the changes were made, but everyone I know seemed to love it as it already was."
Julian Tague '23 feels more neutral.
"I will have to see how things play out, but the changes don't seem too major to me," Tague said. "Seniors can still get personal, but part of me still wishes there were no videos."
Director of Alumni Affairs and Special Events Amanda Eppers '88 said she is a "sucker for tradition" who doesn't always like change.
"But I also understand that as we grow as a school and community, we must alter and update to fit the School's needs," Eppers said in an email to The Gator. "I am thrilled that the students have a voice in this process, and I welcome the update."
Eric Smith '99, who works in maintenance, is sad to hear about recent seniors not taking the Ring Ceremony seriously and using it as a platform to insult peers.
"The times are changing, and while I can appreciate the perspective that this makes the event less personal, we do need to respect each other and treat each other with kindness," Smith said. "Nobody wants to be hurt. That shouldn't happen here."
Neudel is looking forward to the ceremony, which he believes can also introduce positive change.
"I'm looking forward to seeing what is created," Neudel said. "The use of technology could allow for people to be more creative with their presentations. For example, if someone played basketball with the 11th grader, they could do their video in the gym. In many ways, pictures and video can be just as personal as a person standing on a stage speaking."
For her part, Student Union President Ayanna Jefferson '22 is upset about the changes.
"I don't like messing with tradition," Jefferson said. "It also isn't fair to the juniors who have seen Ring Ceremony in the past, looked forward to it, and now don't get the same experience."
Ring Ceremony will be held Friday, December 17 at 9:15 a.m. in the theater.
How do you feel about changes to Ring Ceremony?
Sorry, there was an error loading this poll.
Leave a Comment
About the Contributor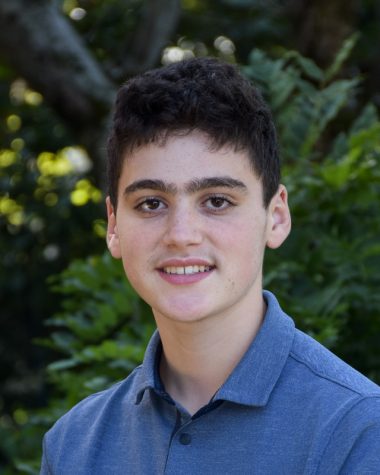 Zakkai Mares-Van Praag, Journalist
Zakkai has been at Brimmer since 2016 and is a senior this year. Last summer, he worked on housing assistance at Revere City Hall. He is currently a cross country captain and enjoys acting and singing.