The Gator Wins Repeat CSPA Crown Award
For the second consecutive year, yesterday the Columbia Scholastic Press Association (CSPA) awarded The Gator a Crown Finalist Award, recognizing work over the 2020-2021 academic year.
A Crown is among the highest honors for overall newsroom excellence in scholastic journalism.
Karly Hamilton '21, who served as last year's Editor-in-Chief, feels "incredibly proud" of the accomplishment.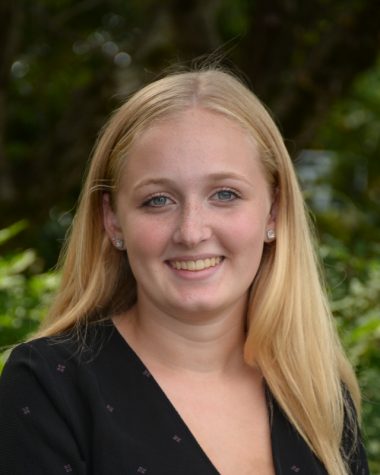 "All staff members worked hard to produce quality work despite the strange circumstance of the year," Hamilton said. "I am grateful for the opportunity to have worked with such a diverse group of individuals. This Award reflects the time and effort we put in to crafting engaging and well-written content."
"Last year was by far and away the most challenging in The Gator's history," Adviser David Cutler said. "With safety protocols and social distancing constraints, editors couldn't recruit as many new writers. In addition, some staffers and editors remained remote for most of the year, forcing the newsroom to get creative. It's impossible to express just how much this Crown Award means. It affirms the efforts of extraordinary young journalists to raise to the occasion under unprecedented conditions. I am just so proud."
The Gator will receive a Gold or Silver placement at CSPA's convention in March, which will be held virtually due to the ongoing pandemic.
Last year, The Gator was one of nine high school digital publications nationwide to earn a Gold Crown.
Of the 817 publications eligible this year for consideration, The Gator was one of 35 High School Digital News Crown Finalists.
"This year the judges were sensitive to the challenges COVID-19 raised to student publications," CSPA wrote. "The judges read the membership profiles and learned of the obstacles and alternative tasks staffs chose to follow to publish their publications. CSPA is proud of the work of all of its members. They rose to the challenge and flourished for their communities."
Leave a Comment