Omicron Variant Derails Return to In-Person Coffee House
The recent COVID-19 surge due to the Omicron variant has derailed plans to hold the first live Coffee House in two years.
Instead of inviting students, teachers, and alumni and extended community members to campus Thursday, Jan. 6 at 6:30 p.m., now, only performers will be allowed to attend for a modified livestream event.
Organized by the Creative Arts Department, "Circles 18: A Coffee House" will occur in the theater to provide for more space.
To ensure safety, performers will receive rapid COVID-19 antigen tests an hour before performing.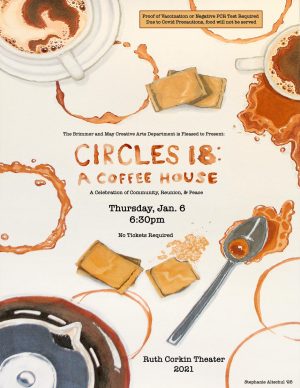 "It is certainly a disappointment to return to a virtual format especially because the School recently invested in new lighting for the dining room and we were keen to show that off," Creative Arts Department Chair Bill Jacob said, who is spearheading the event. "But even more so because in this time of COVID we have come to value even more those moments when we can come together in a group."
However, Jacob is grateful that performers can be at school in a controlled environment—both from a technical perspective and to maintain the spirit of the event.
Sophia Spring '22, who will be serving as host for the event, is looking towards the Coffee House with a positive perspective.
"It's amazing that we have an in-person Coffee House after so many virtual ones," Spring said. "I'm so excited to see my friends perform live."
To access or share the livestream, click here.
Leave a Comment
About the Contributor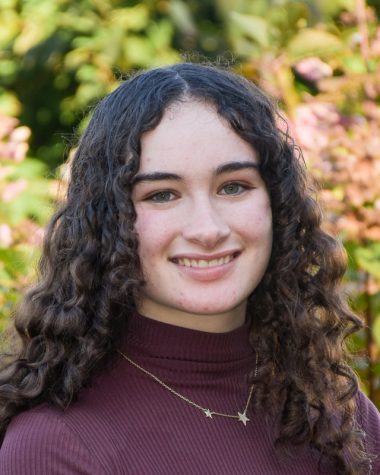 Marlie Kass, Outgoing Arts Editor
Marlie is thrilled to be on the staff of The Gator. A Lifer at Brimmer, she's been attending the school since Kindergarten. Marlie loves all things creative arts and looks forward to lifting up the community and exploring new ideas through her writing.