One Year Later: Remembering January 6
Today marks the 1-year anniversary of the U.S. Capitol riots that rocked the nation following the results of the 2020 presidential election.
After waiting days to break the draw between presidential candidates Joe Biden and then-President Donald Trump, the election came to a close with Biden winning by a margin of 306 electoral college votes.
Shortly after the announcement of the results, a mob of Trump supporters gathered around the Capitol building in Washington D.C. disrupting the joint session of Congress assembled to count electoral votes that would formalize Biden's victory.
The Capitol Complex was locked down, and the lawmakers and staff were evacuated as the rioters forced their way into the building.
Trump then took to Twitter in a now-removed post, writing: "Mike Pence didn't have the courage to do what should have been done to protect our Country and our Constitution … USA demands the truth!" A few minutes later, he wrote, "Please support our Capitol Police and Law Enforcement. They are truly on the side of our Country. Stay peaceful!"
The violence continued for hours—rioters and police officers clashed, people tore through the halls of the U.S. Capitol building, and several lawmakers' offices were ransacked.
At around 8 p.m. that night, the Capitol was declared secure, and the assembly reconvened.
Two pipe bombs were recovered, one at the Democratic National Committee and the other one at the Republican National Committee.
Five people died during and after the chaos. Ashli Babbitt, 35, was shot in the neck after trying to climb into the Speaker Lobby through a broken window, despite several warnings from armed police and Secret Service members, according to a purported witness.
The other casualties consisted of one death by drug overdose, and three by natural causes. Many people were injured, including 138 police officers.
Police made at least 68 arrests, with 41 of them occurring on Capitol grounds. Only one of them was from Washington, D.C.
One year later, several of those detained are awaiting trial.
Editor's Note: For deeper insight, readers can pursue the following articles:
Newsweek: Remembering the January 6 Capitol Deaths From Brian Sicknick to Ashli Babbitt
USA Today: January 6 Capitol Riot Live Updates
Leave a Comment
About the Contributor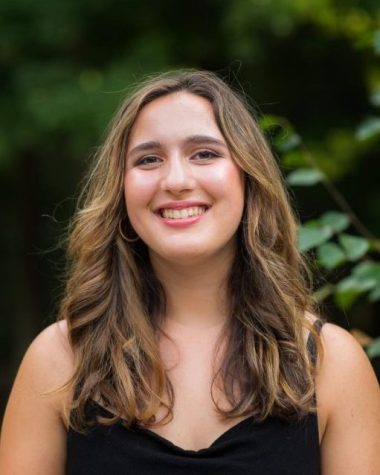 Grace Papas, Outgoing Executive Editor
Grace attended Brimmer for six years and was a part of The Gator for her entire high school career. She enjoys writing, photography, listening to music, and playing soccer. She's incredibly grateful for the opportunity The Gator gave her to express her ideas.