Photos: A Virtual Coffee House 2022
Although the COVID-19 pandemic caused the School to move its annual winter alumni event to a virtual livestream, Circles 18: Coffee House attracted over 120 remote audience members. Performers took rapid COVID-19 antigen tests before gathering in the Ruth Corkin Theatre for a socially-distanced studio show. From a faculty group rendition of Paul Simon's "Slip Slidin' Away" to the Coffee House tradition, "You Can't Always Get What You Want," performers and audience members call the event a success.
Rewatch the event's livestream here.
View Comments (1)
About the Contributor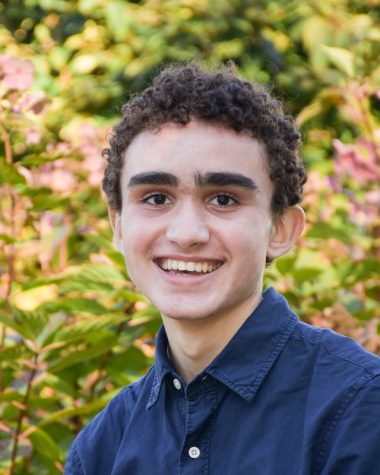 Edan Zinn, Editor-in-Chief
A current 12th-grade student, Edan has been at Brimmer since Pre-K. In addition to editing stories, he also takes photos for The Gator and is a member of the Creative Arts Diploma Program for Visual Arts. Edan finds photojournalism to be a fun method of artistic storytelling.