17th Annual Humanities Symposium Kicks Off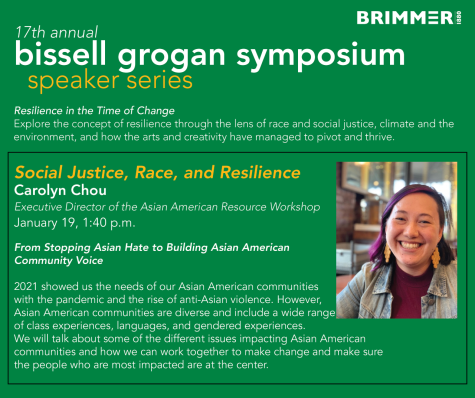 The School's 17th annual Bissell Grogan Humanities Symposium kicked off Wednesday with a Zoom address by Carolyn Chou, the Executive Director of the Asian American Resource Workshop in Boston.
Before the COVID-19 pandemic, the symposium encompassed a full day in early January, featuring a single keynote speaker before breakout workshops run by experts in their respective fields. This year, four different presentations will be held virtually through March to tackle this year's theme, "Resilience in the Time of Change," primarily during Wednesday assembly blocks.
In her talk, "From Stopping Asian Hate to Building Asian American Community Voice," Chou discussed issues that continue to impact diverse Asian American communities, as well as her organization's work.
"
[The model minority myth] harms all of us as Asian folks. We are not seen for our wholeness.
— Carolyn Chou, Executive Director of the Asian American Resource Workshop
"We really believe in building grassroots power through political education and learning together, through creative expression, through arts and culture, and through issue-based neighborhood organizing," Chou said.
"This theme is important because we are all at a point with COVID where we're all kind of exhausted, and this gives us a chance to find ways that we can combat that exhaustion with action," Kenley Smith, the Faculty Co-Chair of the Symposium, said.
Chou also delved into the diversity of Asian America, including people who experience different kinds of racism and class experiences.
"The model minority myth is this idea that Asian Americans are the 'good people of color,' that Asian Americans have pulled themselves up by from their bootstraps," Chou said. "This was a created concept; it's not innate to any Asian person. It's something that the institutions and the culture created to pit communities of color against each other and particularly to perpetuate anti-Black racism in the United States. To say if Asian folks can do this, why are other people of color not pulling themselves up by their bootstraps? But it harms all of us as Asian folks. We are not seen for our wholeness."
"One of the reasons we chose Chou as the first speaker is because coming off the MLK weekend, we wanted something connected to social justice and racial equity, and that was exactly what she spoke to," said Faculty Co-Chair Jessica Christian.
The symposium will move forward with coverage of climate change, resiliency through poetry, and the role of the written word, with speakers on February 9, March 2, and March 10.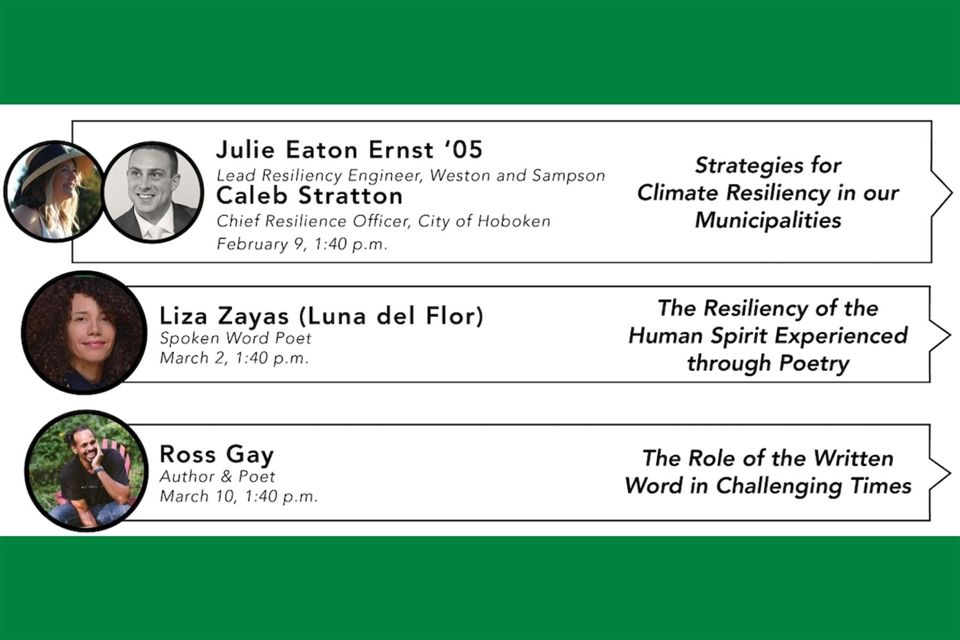 Leave a Comment
About the Contributor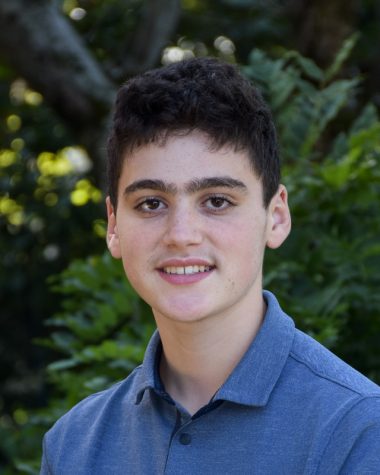 Zakkai Mares-Van Praag, Journalist
Zakkai has been at Brimmer since 2016 and is a senior this year. Last summer, he worked on housing assistance at Revere City Hall. He is currently a cross country captain and enjoys acting and singing.