Game Review: 'Wordle'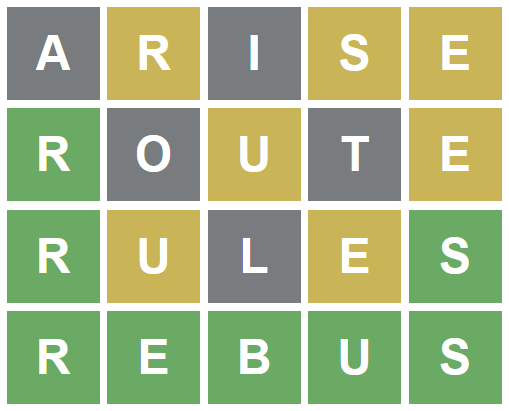 Meet Wordle, a word game that is currently circling the internet. Created by Josh Wardle in 2013 for a friend who loved word games, it became a game his close friends and family loved to play. In 2020, Wardle started to revamp the game, and he released it in October last year. 
The popular word game is similar to the renowned Mastermind. You have to guess a five-letter word in six tries. If you get a letter right, it will turn green; if it's the correct letter in the wrong spot, yellow; and if it's incorrect, gray. There are no hints, clues, or starting letters—it's all up to you to think of a word.
There are more than 100,000 words with five letters, so how should you pick a good one to start with? Words with vowels are always a safe bet; seeing what vowels are in a word helps a lot. The word "audio" has four vowels, which are very helpful for mapping out a word. 
The New York Times bought Wordle on January 31. It sold for an undisclosed seven-figure price and has brought the Times 1.2 million new subscribers. It will continue to be free for new and old players, and the Times says its game design will not change.
There is only one word per day, but here are some games like Wordle. Some games are near-exact copies of Wordle, such as Wordus or Word Guess. If you are looking for different types of word games, then you should try TypeShift, where you have three lines of letters and rotate them to create words. 
I play Wordle daily. It's fun, challenging, and all over worthwhile. If you have never tried it, you definitely should. If you have played it, try challenging yourself with Wordle in a different language. There are Wordle lookalikes in French, Spanish, Italian, and so many more. I've played a Spanish version of Wordle and it's just as enjoyable as the English one.
Leave a Comment
About the Contributor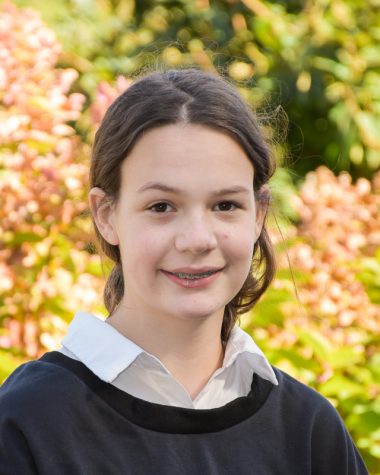 Madeleine Pogoda, Incoming Arts & Culture Editor
Madeleine has been at Brimmer since 2019 and she joined The Gator in 2021. In her free time, she likes to play guitar, listen to music, read, and drink tea. She likes to write op-eds, reviews, and debate tea.