Rapisarda-Vallely Promoted to Assistant Head of School
Head of School Judith Guild recently announced that Head of Middle School Carl Rapisarda-Vallely will assume a new role on July 1 as Assistant Head of School, in addition to retaining his current position.
"In this newly created role, the Assistant Head of School will partner with the Head of School on the implementation of the Head's vision and goals and the development and execution of strategic initiatives," Guild said. "The Assistant Head will act as a key advisor to the Head of School and will be prepared to take on the administrative responsibilities of the Head of School in her absence."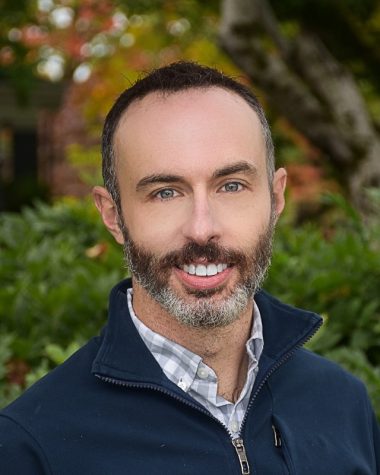 Rapisarda-Vallely has been here for 14 years, starting as the Director of Extended Day in the Lower School, later becoming a Middle School drama and humanities teacher, and most recently serving as Head of Middle School, as well as Chair of the Covid Response Team. In addition, he also serves as a hiring coordinator and is helping to lead the Schools reaccreditation process, which is currently underway. 
"Mr. R-V has been an amazing leader through the pandemic," Guild said. "His background in management of people, maybe in part because of directing theater, just kept getting better and better. He is a kind person, an excellent listener, an optimistic solution-oriented educator, and a life-long learner who is ready for the next challenge."
Rapisarda-Vallely looks forward to spending more time connecting and supporting faculty and working with the different divisions of the School. His main responsibilities will include working with faculty recruitment and serving as a connection between the academic side of the School and the business and advancement teams. 
Guild praised Rapisarda-Vallely's past experience and leadership. 
"When Mr. R-V and I talk about what is next for Brimmer, our conversations inspire me," Guild said. "He is an inclusive educator. He gives voice to everyone and believes in each person."
Raspisarda-Vallely feels equally excited. 
"This is the position that I've been working towards and I'm so lucky that it's going to be at Brimmer," Raspisarda-Vallely said. I'm excited to continue to work with my incredible colleagues and faculty and with Mrs. Guild. She's been such an incredible mentor to me in so many ways. I'm really grateful for this opportunity."
Leave a Comment
About the Contributor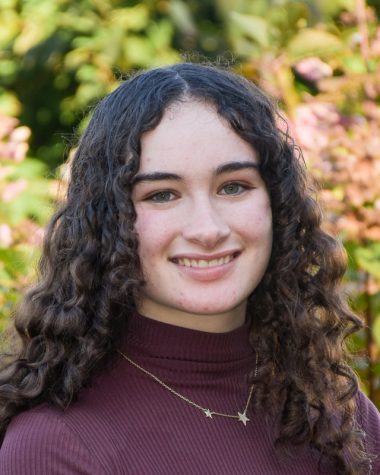 Marlie Kass, Arts Editor
Marlie is thrilled to be on the staff of The Gator. A Lifer at Brimmer, she's been attending the school since Kindergarten. Marlie loves all things creative arts and looks forward to lifting up the community and exploring new ideas through her writing.