Arts Dept. to Present 'Joseph and the Amazing Technicolor Dreamcoat'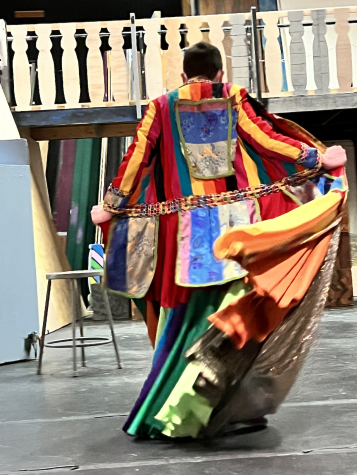 When the Ruth Corkin Theatre's curtains rise on March 3, the Upper School Creative Arts Department will put on Joseph and the Amazing Technicolor Dreamcoat.
With lyrics by Tim Rice and music by Andrew Lloyd Webber, the musical revolves around the biblical story of Joseph.
Creative Arts Department Chair Bill Jacob said he is excited to put on the production.
"I wanted a crowd-pleaser," Jacob said. "After Trap, the Upper School fall play, I thought it was important to have a show that the whole school could enjoy. I also felt that the time and commitment that it takes to put up a full musical was a big lift for the students after a COVID year, so Mr. Holman and I were looking for a relatively shorter musical."
Jacob emphasized the challenges of holding play rehearsals during COVID-19 with absences due to the virus or conflicts with after-school sports.
"I'd much rather hold targeted rehearsals that only call in a few folks at a time, but when you never know who is going to be out, sometimes the only safe thing to do is to bring in everyone and see what you can do with the ones who showed up," Jacob said.
Daniel Murray '23 is preparing to play Joseph in the upcoming production. He is most excited about the "vibrant" dance scenes.
"It will be a very fun show for all audiences, and I look forward to performing it alongside the cast for everyone to see," Murray said. "It feels like it has been so long since we have performed a musical in person."
Alison Rimas '23 is eager to play Reuben and Baker in Joseph.
"Joseph is definitely different from other musicals we have done, mainly because it is all singing and there is no actual speaking," Rimas said. "Honestly, the only big difference to doing the shows now during COVID is the masks, but other than that, I would say it slowly feels like the shows are going back to normal." 
Tickets cost $5 and are available for purchase online.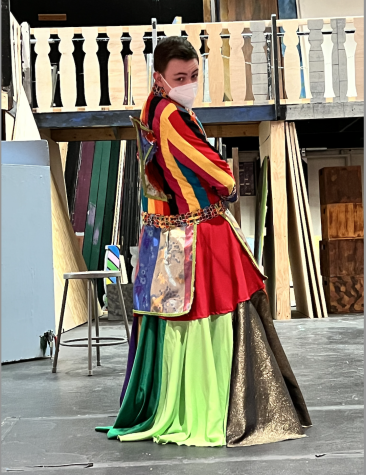 Editors' note: The author of this article also appears in the show as Levi. 
Update: An earlier version of this article said that performance details, including COVID-19 protocols, were still undecided. Everyone is invited to see the show, which will be performed in person. Attendees must wear a mask and show either vaccination status or a recent negative test for COVID-19 at the door. Tickets are also now available for purchase online.
View Comments (2)
About the Contributor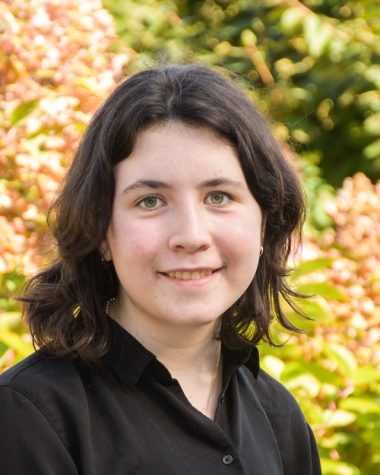 Polly Zimmerman, Journalist
Penelope has been a student at Brimmer for four years. Outside of school, she enjoys baking, reading, listening to music, and talking with her friends.