TV Review: 'Arcane' Provides Gripping Visuals, Unique Plot
The popular video game League of Legends has many reviews, many of which are negative. Though the game itself is sub-par, in my opinion, Arcane is an astounding watch even if the viewer does not know anything about the fandom.
The show was fully released on November 21 last year. For starters, the visuals are absolutely stunning.
The animators combined a mix of two and three dimensions to create unique visuals. The colors are bright and immersive, with neons, whites, and various glowing streaks contrasting each other. It is safe to say that the two leading artists, Christian Linke and Alex Yee, designed the whole color scheme very well.
Moreover, the plot is just as intricate as its visuals.
The show is about two sisters separated by catastrophe when they are still fairly young. While working for opposing sides, they try to fix the broken, cyberpunk world they live in.
The psychology of both sisters is incredibly well done, and the viewer can watch them emotionally spiral. Plagued by trauma-filled memories and borderline insanity, the younger sister tries to figure out whose side she's really on. The older sister tries to fix their broken relationship after her past mistakes.
It's very easy to see how intricately designed each character is and what makes them tick.
My personal favorite character is Jinx. Analyzing her personality and patterns throughout the show was very interesting. Jinx has been through so much at such a young age, and her coping mechanisms portray her inner turmoil.
I also love Viktor's character. Since I've never seen anyone like him in real life, the way his passions shape his life and morals was very intriguing.
Besides the visual aspects of Arcane, the soundtrack is also amazing, and bands like Imagine Dragons partook in the creation. The instrumental buildups and transitions behind the lines are great.
Overall, I really liked Arcane. It was well thought out and produced, and I highly recommend it. If you like shows filled with action, a deep meaning, or are just super interested in aspects of filmmaking, I would definitely give it a watch.
Leave a Comment
About the Contributor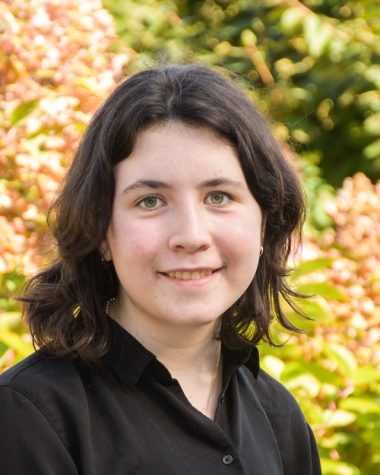 Polly Zimmerman, Journalist
Penelope has been a student at Brimmer for four years. Outside of school, she enjoys baking, reading, listening to music, and talking with her friends.