Movie Review: Channing Tatum's 'Dog' is Wholesome, Outstanding
If you enjoy wholesome dog movies, you will love Channing Tatum's new movie, Dog.
Although Dog is very different from Channing Tatum's usual movie style, he did an excellent job playing Briggs, an  uptight Army Veteran.
At first glance, Briggs appears to be a fearless, hardcore, military soldier. But as the movie progresses, it brings to light how scared he really is. Briggs suffers from severe post-traumatic stress disorder (PTSD), and the death of his commanding officer amplifies his mental health issues.
Briggs is dying to get back on the field, and he makes a deal with his supervisor that if he brings the commander's dog to his funeral in a week, he'll be shipped back out. The catch: the dog he has to bring is also suffering from severe PTSD and has to be put down when the funeral is over.
Briggs is uneasy of Lulu, the dog, since she is known for being unpredictably violent. At first, he puts his priorities before Lulu, which causes her to act out. But his affection for her grows, and he finds it harder and harder to leave her behind.
As Briggs and Lulu travel across the country together, they begin to form an unbreakable bond. Each of them have some pretty serious issues, but with the help of each other, they become their best selves.
"From Lulu biting Briggs, to them taking a bath together, to Lulu biting him again, they form an unforgettable bond. I normally do not watch dog movies because they make me cry, but this did the opposite," Madeleine Pogoda '25 wrote. "I laughed at least a dozen times throughout the movie, and while I was close to crying at the end, I did not as it turned in a different direction."
"Channing Tatum gives an outstanding performance, as always," according to Amelia Bowman '25. "He embraces Briggs in a way that makes you hate him and feel bad for him at the same time. I definitely recommend this movie to all audiences!"
View Comments (2)
About the Contributors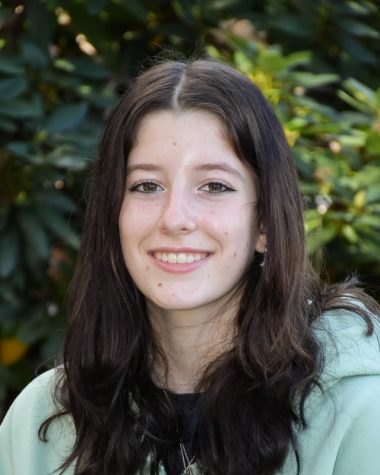 Amelia Bowman, Editor-in-Chief
Amelia has been at Brimmer since 2020 and this is her second year with The Gator. She enjoys writing op-eds, current events, and reviews. She enjoys reading, watching horror movies, and rock climbing.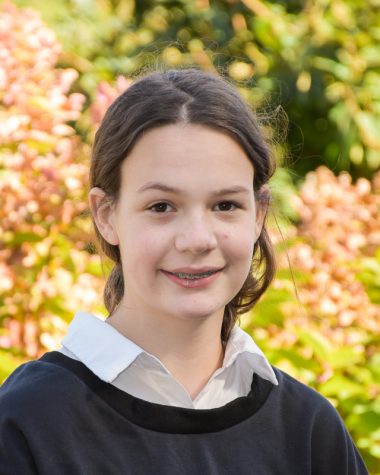 Madeleine Pogoda, Arts Editor
Madeleine has been at Brimmer since 2019 and she joined The Gator in 2021. In her free time, she likes to play guitar, listen to music, read, and drink tea. She likes to write op-eds, reviews, and debate tea.