Students, Teachers Honor Black History Month
Students and teachers got creative to honor Black History Month.
The CAP class set up a Harlem Renaissance-themed scavenger hunt, titled "Art in the Margins." A bulletin board near the science wing features instructions. Participants scan QR codes on small posters throughout campus, revealing more detailed presentations with a secret word hidden in each to form a quote.
"This is something I hope to continue in future years," Creative Arts Department Chair Bill Jacob said. "There's still one more prize out there for the third person to solve the mystery!"
Librarian Elyse Seltzer set up a wall of posters on influential Black people outside the library.
"I tried to focus on some more modern and less-known figures," Seltzer said. "We had these old posters, they're all men, and I was like 'that's not gonna work.' Knowing that we are coming up on women's history month, I was trying to make sure I was featuring an abundance [of women]. The theme was Black Joy, not just the struggle, and I believe Black Joy is resistance, [I wanted to] focus on people who have uplifted: scientists, artists, athletes."
Seltzer also set up an Instagram page under @seltzersnaps highlighting Brimmer students of color and books of Black Joy.
In English classes, teachers Kenley Smith and Donald Reese have read books by Toni Morrison, specifically Sula, Beloved, and The Bluest Eye.
"It's important for students to read Morrison's work," Smith said. "If slavery is America's original sin, and the thing we can never undo or get past, Morrison is the modern author who is most interested in investigating how, as a country, we deal with that trauma."
The Latinx Affinity Group, led by Emma Guevara '23, created a poster to highlight famous people who identify as Afro-Latinx.
"We [wanted to] acknowledge and honor those who identify as Afro-Latinx in the media," Guevara said. "[We included] actors, musicians, athletes, and more." 
Spanish teacher Mirna Goldberger has worked on a variety of projects through her classes.
"In my 8th-grade class we are investigating clothing designers," Goldberger said. "In my Spanish III class, we read a series of articles on Afro-Latinx influences in our culture and watched a documentary on the Ganga tribes of Cuba and the [discovery of their roots in] Sierra Leone. The kids have been writing reflections on their own. In Advanced Spanish, students are [presenting on] artists of interest of African descent."
Though February has come and gone, the School will continue to celebrate the legacy of Black voices.
Leave a Comment
About the Contributor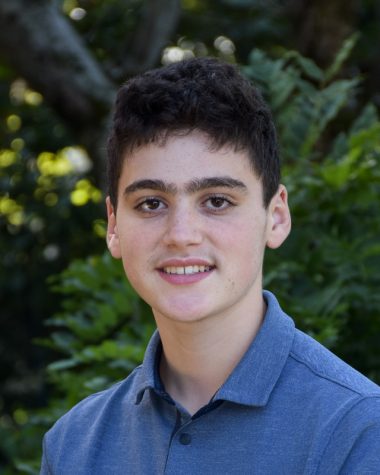 Zakkai Mares-Van Praag, Journalist
Zakkai has been at Brimmer since 2016 and is a senior this year. Last summer, he worked on housing assistance at Revere City Hall. He is currently a cross country captain and enjoys acting and singing.