Q&A: Brett Kelly, Incoming Athletic Director
The Gator recently sat down with the School's incoming Athletic Director, Brett Kelly. Kelly will begin work at the School on July 1, when current Athletic Director Jeff Gates plans to retire.
According to the Schools web site, "Mr. Kelly spent this school year as the Interim Director of Athletics at Boston University Academy. Before that, he worked at Concord Academy for seven years where he served as the Assistant Director of Admissions, the Athletic Department liaison to the Admissions Department, and the Student Activities Coordinator. He also coached soccer and tennis at the varsity level. Prior to his time at Concord Academy, Mr. Kelly worked at Gettysburg College as an Admissions Counselor and was the Head Coach of the men's soccer team and the Assistant Coach for both the men's and women's tennis teams. He holds a B.A. from Gettysburg College in Political Science and an M.S. in Sports Management from Lasell University."
What first interested you in athletics?
I was first drawn to athletics for the competition and camaraderie. Getting to play sports at the end of my day in Junior High and High School was the highlight of my day. I think, once I got a little older, in addition to playing, I really appreciated the lessons and opportunities that sports provided. From teamwork to perseverance to commitment, the list goes on. So much of who I am today and what I value has been learned through athletics.
What is your background in athletics like?
I played three sports in high school: soccer, basketball, and lacrosse, and went on to play soccer in college. After graduating, I spent the next 11 years coaching soccer and tennis at the collegiate level. From there, I moved into admissions work for a handful of years. Even during that time, I gravitated toward and was most passionate about sports. In recent years, when I worked in admissions and student life,  I coached Varsity Girls Soccer and Varsity Boys Tennis at Concord Academy. Currently, I serve as the interim Director of Athletics at Boston University Academy.
What are your goals for advancing the School's Athletic Department?
I have a number of goals for Brimmer Athletics. That said, probably one of the most important ones is that I want all athletes and all teams to feel that they are supported in a way that gives them a chance to find success. Success not only in terms of competition but success in terms of personal and team growth.
What sports do you enjoy watching?
A: Is it cheating if I say that I like watching Brimmer and May sports best? If you really push me on this question, I'd probably say soccer and lacrosse are my two favorites because I had such a positive experience playing those two sports.
What's a fun fact about you that you would like to share with the community?
I was adopted at a very young age. This fact is probably even more surprising if you ever get a chance to meet my parents because I am so much like them.
Leave a Comment
About the Contributor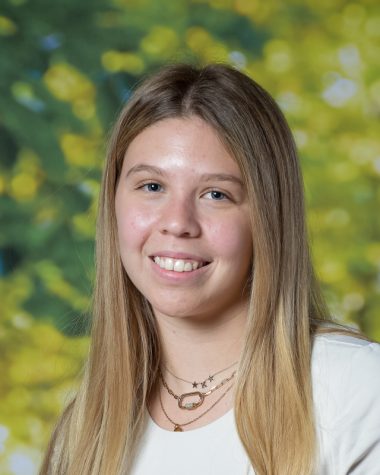 Kate Hirschen, Outgoing Culture Editor
Kate has been a member of The Gator since freshman year and enjoys writing news stories and reviews. Outside of the newsroom, she enjoys spending time with friends and playing tennis.