Digital Cinema Teacher to Premiere War Film
As part of the Boston International Film Festival, digital cinema teacher Eric Neudel is screening his new documentary, The Wake Up Call, this Sunday at 3:00 p.m. at the AMC Boston Common 19.
"Dave Evans was a renowned prosthetist, humanitarian and peace activist," the film's synopsis says. "A double amputee himself, he dedicated his post-military career to transforming lives shattered by these seemingly never-ending, interchangeable wars. From Syrian refugees in a prosthetics clinic in Amman, Jordan, to the fallout of war in places like Iraq, Dave chose a life of service to others."
Neudel and his collaborator, Alison Gilkey, spent seven years creating the film to spark discussion on war and its aftermath.
"Our characters have an irrefutable standing, and their experiences and hard-earned wisdom make for compelling viewing," Gilkey and Neudel told The Gator in an email. "If war is a choice, The Wake-Up Call gives expert counsel about the decision to get involved."
Boston film reviewer Gerald Peary praised the film in the arts fuse.
"Dave Evans is a tremendous subject for a documentary, and Neudel and Gilkey have told his tale with urgency and passion," Peary writes.
Editors' note: Tickets are $15 per person and can be purchased here. The film runs for 71 minutes.
Leave a Comment
About the Contributor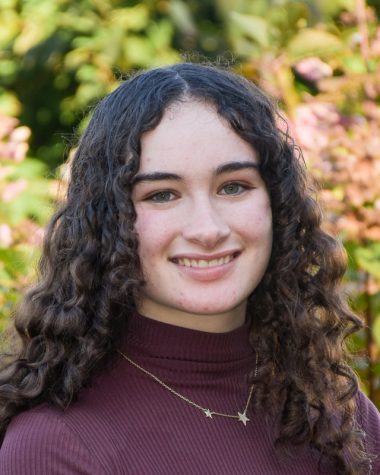 Marlie Kass, Arts Editor
Marlie is thrilled to be on the staff of The Gator. A Lifer at Brimmer, she's been attending the school since Kindergarten. Marlie loves all things creative arts and looks forward to lifting up the community and exploring new ideas through her writing.