Admission Applications at School See Pandemic Boom
With COVID-19 forcing most public schools to move to virtual learning in recent years, the School's admission interest has soared.
After an extensive reopening plan and updated health protocols enforced by faculty and staff, the School has remained open at some capacity since September 2020, while several Massachusetts public schools struggled to reopen due to a lack of resources to support social distancing and other safety measures.
This caused a major spike in the School's admission that two years later, is still trending. Currently, the School has two of the biggest classes the School has seen in decades with the 9th grade having a class size of 44 and the 11th grade having a class of 48.
Director of Enrollment Brian Beale is excited about the recent surge in applicants.

"We have seen a healthy increase in both inquiries and applications over the last two years," Beale said. "While down slightly from last year—a record high for Brimmer—applications are up 17 percent over the average of the previous three years."
"
Families were impressed with our ability as a school to be creative, flexible, and responsive in the face of the pandemic."
— Brian Beale, Director of Enrollment
Recently, the School hosted several admissions events, such as Revisit Week, where newly accepted students shadow current students. Students have been given the opportunity to show admitted students what it's like to be a student at the School for half a day before making their final decision. 
"I had four kids who shadowed me a few weeks back." Noah Panto '25 said.  It was very fun and they were very nice. I was happy to help out the Brimmer and May community and I would do it again."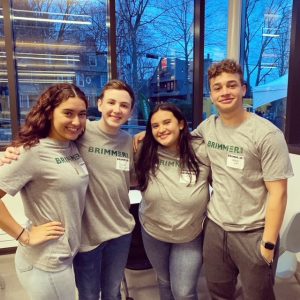 Along with student revisit days, students in the Student Tour Guide Program have helped out with admissions by giving tours to prospective students. This year, in-person tours are being offered for the first time in nearly two years as pandemic restrictions loosen.
"The increased interest over the last two years is absolutely due in large part to our ability to remain open in-person during the 2020-2021 school year, like other independent schools in the region and nationally," Beale said. "Families were impressed with our ability as a school to be creative, flexible, and responsive in the face of the pandemic."
The School also has plans to improve upon the school with a multi-year plan that started with the opening of the Hastings Center in 2017 and includes improvements to gym facilities. This would allow the School to have bigger class sizes without having the class feel full or cluttered.
"We are thrilled to report that after another successful admissions season, numbers are looking very strong for the 2022-2023 academic year and we are excited to welcome a great group of students to the community in September."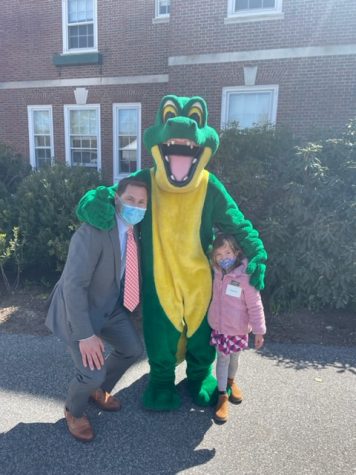 View Comments (1)
About the Contributor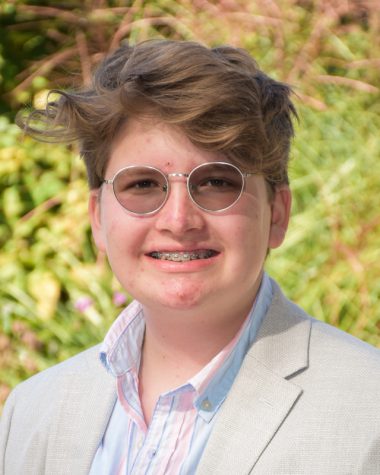 Nicholas Kozhemiakin, Journalist
A 9th-grade student at the School, Nick has been at the School since 7th Grade. When he's not writing articles for The Gator, Nick enjoys a wide variety of subjects and hobbies, ranging from engineering to drawing to photography. Nick also enjoys performing in the School's plays and musicals. He's grateful for the voice The Gator has given him.