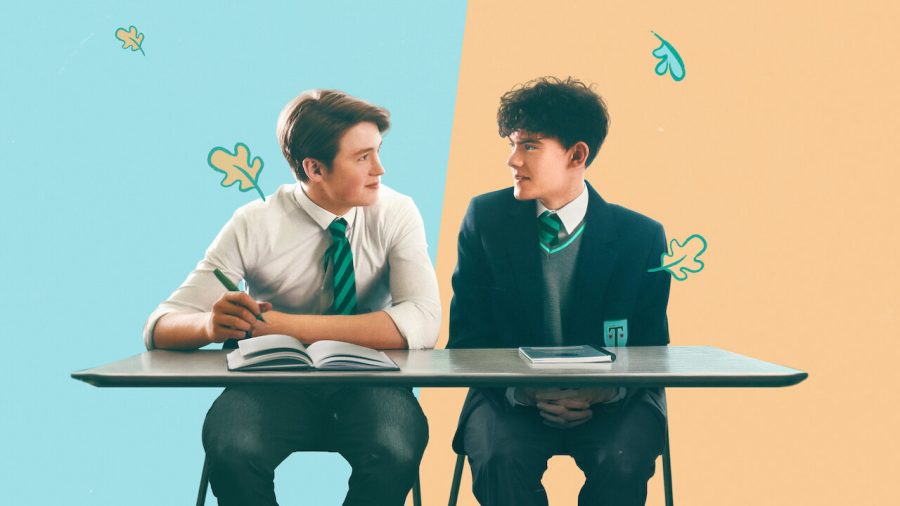 'Heartstopper' Connects With Queer Youth
In 2015, Alice Oseman published a novel titled Nick and Charlie, and in 2018, she released a graphic novel called Heartstopper, following the same characters. On April 22, Netflix released a new show based on Heartstopper.
Heartstopper follows Charlie Spring's and Nick Nelson's ever-growing relationship at an all-boys grammar school. Charlie, an openly gay boy who tends to overthink, is seated next to Nick, a kind rugby player, in a new form after winter break.
The show does a great job of capturing important moments between the characters, but they do not show Nick and Charlie's relationship growing as much as it did in the book. It's more of a montage of Nick and Charlie, without the tension between them. Though the show did not portray the beginning of their relationship, it showed more of a background into the other characters.
It doesn't just follow Nick and Charlie, but also Tara, Darcy, Elle, Tori, and Tao. Alice Oseman has a book following Charlie's sister, Tori, called Solitaire, and the book goes into her life in more depth. The graphic novel series shows some of the backgrounds of all of the different relationships, but the show does a good job of showing how they started.
The show has done a great job of connecting with queer youth all over the internet. One scene in particular that resonates with teenagers is at the end of the second episode, where Nick is confused about his sexuality. With "Why Am I Like This" by Orla Gartland playing in the background, he types, "Am I Gay?" and as he hits enter, the credits start.
The queer coming-of-age TV show is a great show for anyone who likes dramas. If you are interested in it, you can watch it on Netflix. There is only one season at the moment, but Netflix is planning for Season 2 and hopefully a Season 3.