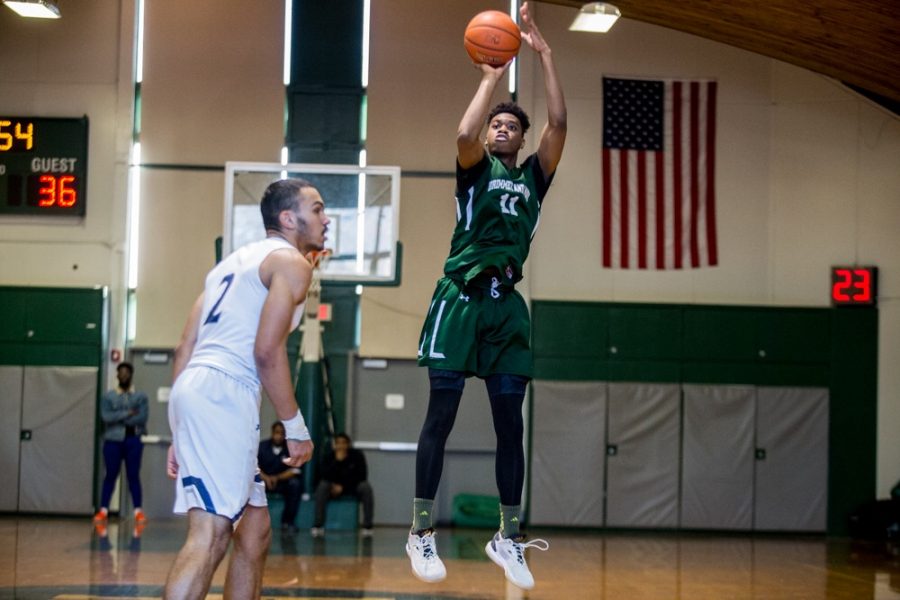 AJ Reeves '18 Enters NBA Draft After Four Years At Providence
On April 12, School alum & college basketball player AJ Reeves '18 declared he would join the 2022 NBA Draft. This comes after he played for Providence College for the past four years and a recent trip to the Sweet Sixteen during the NCAA March Madness tournament. 
AJ Reeves '18 looks fondly on his time at Providence.
"Playing for Providence has allowed me to grow and develop as a player and a man off the court," Reeves said. "These past four years have been a great time for my life, and I will carry what I learned here into the future and for the NBA Draft Process."
Before coming to the Alumni Game, Reeves practiced with the Celtics last week, according to his former coach at the School, Tom Nelson.
"It was a lifelong dream—that a local guy from Roxbury could even be considered for the Celtics," Nelson said.
Reeves is set to graduate this Sunday from Providence.
"It's good to see all the things we've talked about coming together," Nelson said. "He played big time in the Big East, he's graduating big time in Providence, and now he could go onto the NBA and make that dream come true. It's pretty special."