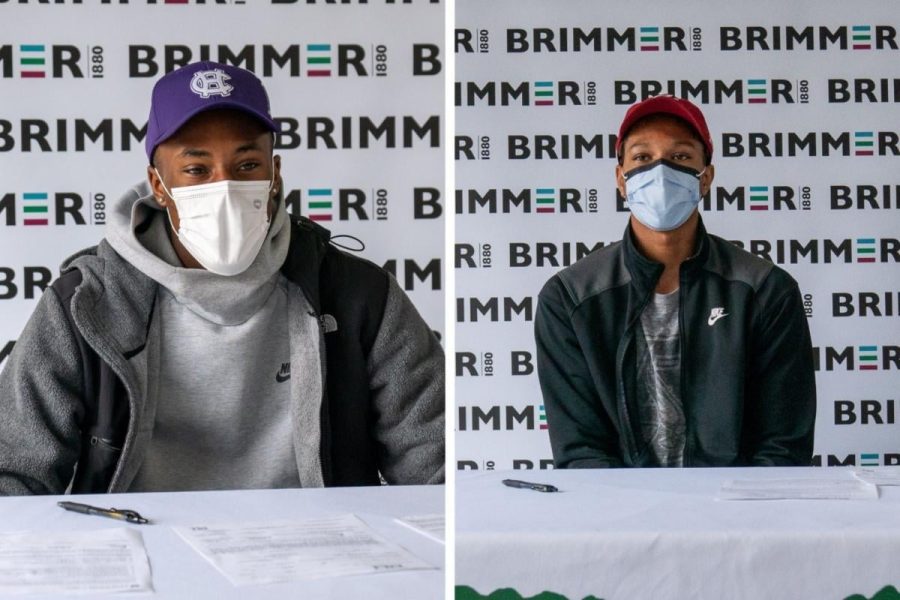 Kyrell Luc '21 and Gianni Thompson '21 To Transfer to St. Bonaventure, UMass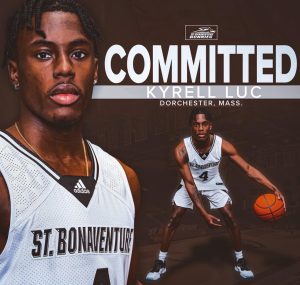 Recent graduate and basketball player Kyrell Luc '21 recently committed to St. Bonaventure University after spending his inaugural year lighting up the court at the College of the Holy Cross. 
Luc had a high-scoring career at the School, averaging over 500 points in both seasons at the School and scoring over 26 PPG in his 11th-grade year. At Holy Cross, he scored 13 points per game over 31 games.
In addition to being named the NEPSAC Class AA Player of the Year in 2019-2020, Luc has also been awarded the Patriot League Rookie of the Year Award.
Luc shared that he was "very grateful and thankful" for his time at the school.
"I feel that Brimmer has helped me make a smooth transition on the court and in the classroom," Luc said. "It prepared me to be a successful student-athlete, and it all started when I met Tom Nelson."
One year into playing at the collegiate level, Luc looked back on the hours he spent on the School's court.
"I was spending half my day in school and the other half playing basketball, and then I was able to come home and study and get my work done on an everyday basis, so I was really prepared to go to a high academic school and work with basketball," Luc said.
With all his success, the decision to enter the transfer portal and switch to St. Bonaventure came as a surprise to many at the School. However, Luc is confident in his decision that it is the right time for a switch. 
"Yeah, I decided to enter the portal because I wanted to challenge myself on the next level, and I felt that was the best move for me," Luc said.
Gianni Thompson '21 also announced his commitment to transfer to the University of Massachusetts Amherst after entering the transfer portal last month.
"He's motivated…" Tom Nelson, Luc's former coach at the School, wrote on Twitter.