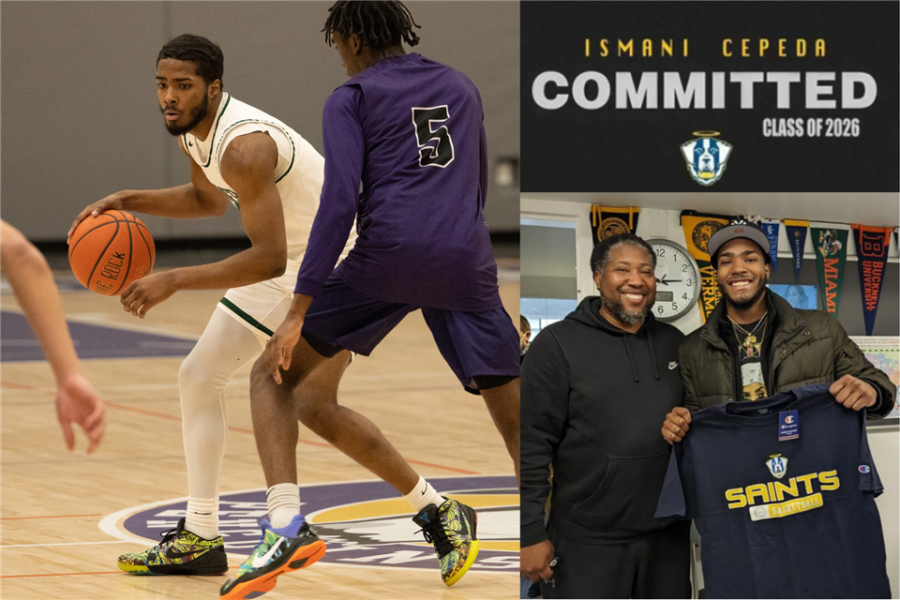 Ismani Cepeda '22 Commits to Emmanuel College
Ismani Cepeda '22, who is set to graduate from the School next month, recently committed to play basketball at the Division I level at Emmanuel College. In March, Cepeda won All-NEPSAC recognition with an Honorable Mention.
"I am so proud of his growth and maturity throughout this process," Tom Nelson, Cepeda's coach, said in an announcement. "Absolutely, one of the greatest feelings in my life is watching Ismani succeed. Emmanuel got a good one."
Cepeda signed his Letter of Intent surrounded by coaches and college counselors at the School, who gifted him an Emmanuel Saints t-shirt.
"You worked so hard for this. I am so proud of you!" Coach Mallorie Nai tweeted as she watched Cepeda officially commit to Emmanuel.
You worked so hard for this @IzzMoney_ I am so proud of you!!💚🐊 @EmmanuelMBB you got a good one!! pic.twitter.com/WauH8ohbVu

— Mallorie (@MallorieNai) March 30, 2022