Middle School Theatre to Return with 'Beauty and the Beast, Jr.'
Audiences will be treated to "a tale as old as time" with the Middle School production of Beauty and the Beast, Jr. on May 25-26. 
Director Andrea Underhill-Curtin picked the musical based on the classic Disney film for several reasons, including the opportunity to showcase many performers as various characters. 
"[The show] also tells a story about being different and what it means to care, even love, another person," Underhill-Curtin said. 
The actors are filled with excitement to bring the fantastical story to life.
"The whole cast, teacher, and student directors have worked so hard to make the viewers' experience as magical as possible," Nydia Comenzo '27, who plays Lumière said. "I didn't know a middle school musical could be so funny."
The cast members have varied favorite moments from the show's iconic score. 
"My personal favorite part of the show is my song "Be Our Guest" or "Gaston" because they both bring up the mood in the room and always put a smile on my face when listening to it," Comenzo said. 
Meanwhile, Nikka Souza '26, who plays the Beast, enjoys the song "Something There."
"It shows how far the relationship between the Beast and Belle has come along," Souza said. 
As typical for the School's theater program, students also are in charge of running the tech behind the scenes. One such member is Caleb Meranus '26 who will serve as assistant stage manager. 
"It's exciting getting to see the other side of the show," Meranus said. "I've attended all of the shows so far this year, and still had no understanding of how the show works from the perspective of the booth."
Sofia Shih '26, the show's stage manager, is happy to be working on the first live Middle School Musical since 2019. 
"I honestly love the whole process of putting on a production, it's mind-blowing to see a show go from nothing to an entire musical in less than 3 months," Shih said. 
The cast and crew emphasize the hard work and dedication that has gone into the process and promise a lively, exciting, and enchanting production. 
Editor's Note: No ticket is required for admission. Audiences will be asked to remain masked throughout the duration of the production.
Leave a Comment
About the Contributor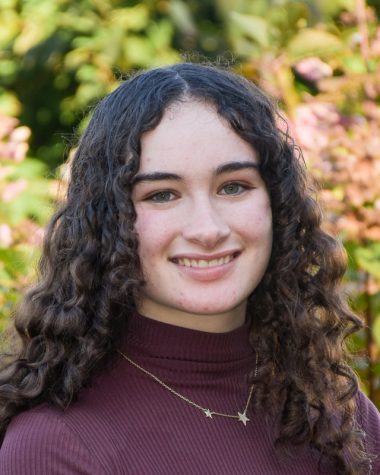 Marlie Kass, Arts Editor
Marlie is thrilled to be on the staff of The Gator. A Lifer at Brimmer, she's been attending the school since Kindergarten. Marlie loves all things creative arts and looks forward to lifting up the community and exploring new ideas through her writing.