Varsity Baseball Falls to CSW in Championship Playoffs
The team is proud of its performance and camaraderie this season.
Last Thursday, the Varsity Boys Baseball Team competed in the Massachusetts Bay Independent League (MBIL) Championship playoffs against the Cambridge School of Weston (CSW).
After winning games against Marie Philip School, Boston Trinity Academy, and CSW itself, the School advanced to the Championship but ended its season after losing 13-3 to CSW.
Before the game, Head Coach Doug Avellino, coaching baseball for the first time, said he was excited for the team to compete.
"It's been very exciting and challenging in the same way," Avellino said. It's been my first year as a head coach, and it's also the first time a lot of these kids have played baseball, so it's been a learning experience for everyone."
Avellino believed it was "very possible" to advance to the semifinals, saying he remains confident in the team's abilities. Before the loss, he thought they could "beat anyone in their league."
Julian Tague '23, one of the older players, said that he had enjoyed the team's wins while preparing for the championship.
"I think the highlight of our season would be the first win against BTA," Tague said." "Coming off of three losses and missing players, including myself, to COVID and other things, it was definitely a major turning point to our season. Since then, we have only lost one other game, and our confidence is up a ton."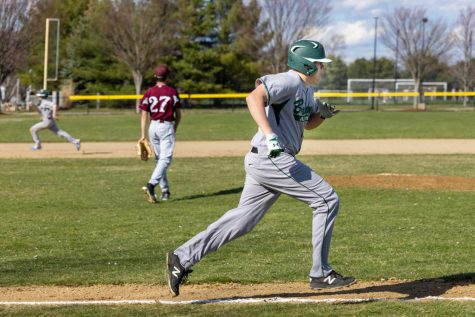 Junior Captain Zak Adler '23, regarded by fans as the "backbone" of the team, said he had high hopes for the upcoming game. "We hope to win the MBIL championship this year and have a good chance at doing so," Adler said earlier on Thursday.
"If we win our semi-final game, we should go on to play Gann Academy, who in our last game beat us in the late innings by two or three runs," Adler said. 
The team said that one of their greatest strengths is their companionship.
"The team's biggest strength is our sense of camaraderie," Adler said. "We're all friends and joke around with each other all the time, which has kept the season light and enjoyable for everyone."
Christoph Kasper '25 agrees.
"This is my first year playing baseball, and I can guarantee I will be doing it again next year. I have a great time with my teammates, and we all know how to put on a show," Kasper said. "We work well together, and we know when it is time to mentally lock in and focus up."  
Kasper also feels that the team has difficulty with communication.
"One of our main weaknesses would have to be communication, occasionally, two people will go for a pop fly, and neither of them ends up catching it due to no communication," Kasper said. "These are errors that we can't afford to make in games, because it could eventually result in a loss."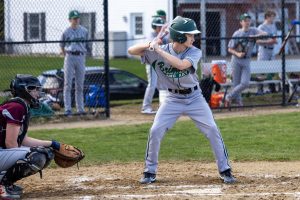 Jonathan Walsh '25 has a different perspective.
"Probably like defense, and our communication as well. We've bonded a lot together, so we communicate well. Our weakness is probably our awareness and understanding of what is going on in the situation," Walsh said. "We have a couple of stupid errors that happen because of situational awareness."
Avellino said he is a fan of Adler, calling him the team's "powerhouse."
"We kinda lead on our Junior Captain, Zak Adler. He's kinda been the driving force of this team for the whole year," Avellino said. "And when he goes, we go. We have a lot of young guys, so we try to bring a lot of energy. We try to have a lot of fun as well."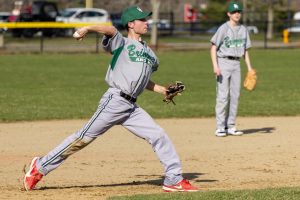 Pointing to the team's overall improvement, Tague said he is proud of how far the team has come, despite losing the game.
"I think our biggest strength is our overall improvement," Tague said. "Some members of our team had never touched a baseball at the beginning of our season, and now are catching most of the balls hit to them."
Leave a Comment
About the Contributor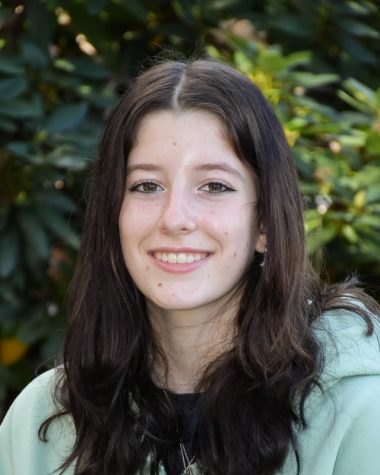 Amelia Bowman, Senior Journalist
Amelia has been at Brimmer since 2020 and this is her second year with The Gator. She enjoys writing op-eds, current events, and making review videos. She enjoys reading, watching horror movies, and rock climbing.