Winterim to Return After COVID-19 Hiatus
After a two-year hiatus due to the COVID-19 pandemic, the School's Winterim program is returning.
Winterim, since being introduced in the 1990s, has long stood as many Upper School students' highlights of the school year. The one to two-week domestic and international trips have provided opportunities for students to explore new sights, learn about diverse cultures, and bond with their classmates every other year.
However, during the 2020-2021 school year, the School was unable to offer any trips due to the ongoing COVID-19 pandemic, and Winterim was canceled for the year.  
Students expressed disappointment about the cancellation, including members of the Class of 2021 and 2022, who would not be able to experience a Winterim trip with the School again.
"I'd always wanted to travel abroad, and Winterim was one of my best chances during high school. I was very sad when it was canceled, but I'm hopeful for the future years of students to come," McLaughlin said.
However, according to a recent announcement from Director of Global Studies and Winterim Coordinator Kelly Neely, the School has plans in store for the re-implementation of Winterim next year, although official travel locations are yet to be determined.
"We are very excited to be able to offer Winterim trips for next year," Neely said. "There will obviously be new challenges and limitations, and we have already sent out surveys to parents to see what they might be comfortable with. As a school, we know we still have to be conservative when taking students abroad, but it is definitely an exciting start."
This year's 11th grade, who have not attended Winterim yet, already report excitement at the possibility of attending Winerim with their fellow teachers and classmates. Priya Mallidi '23 shares this excitement.

"I'm really excited for the chance to go on Winterim after it was canceled in my sophomore year due to COVID," Mallidi said. "I am super excited to travel with friends and visit a country I have never gone to before. Specifically, I would love to go somewhere European like France, as the food and culture are incredible." 
In the future, the School hopes to be able to continue expanding its trips to new and diverse locations. 
"Right now, we're looking at North America and Western Europe as the two main places we would be looking to travel. Specifically, England, Spain, Portugal, Puerto Rico, and a handful of domestic trips come to mind," Neely said. "We want to make sure that we're cautious, but also offer a variety of trips for students to choose from."
Leave a Comment
About the Writer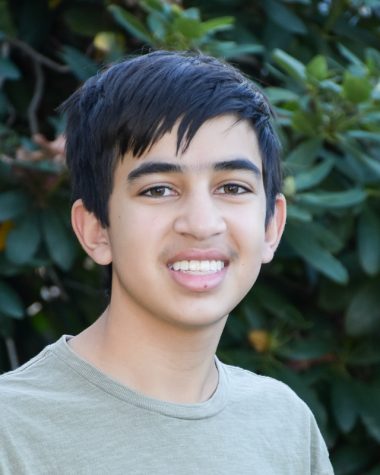 Nico Jaffer, Outgoing Sports Editor
Nico has been a student at Brimmer for 11 years. In his free time, he enjoys singing and skiing. He also enjoys writing articles and interviewing sources.