New Faculty Profile: Bradley Starr, Writing Center Director
The Gator sat down with new Upper School English teacher and Writing Center director, Bradley Starr, to learn more about his first few weeks at the School.
What first interested you in the School? 
I went to school at Brimmer for Pre-K to sixth grade. It's fun to be back and see how the school changed. The school policy around COVID made me feel really safe. 
How was your transition to working full-time at the School this year?
I started at Brimmer last fall as a part-time teacher. I mostly worked in the Learning Center as a writing aide. I also filled in full-time for Middle School teachers when they were out. This year has been really good. I'm enjoying my Upper School classes.
What's your favorite part about teaching?
I love the conversation and the connection that I get to form with students. As an English teacher, I like discussing big ideas with students. I love reading. I like getting people excited about books. 
What are some of your favorite pastimes outside of school?
I enjoy riding my bike, cooking, hiking, and playing street hockey. I perform for an improv comedy team. I also like to spend time with my dog, Luna.
View Comments (1)
About the Contributor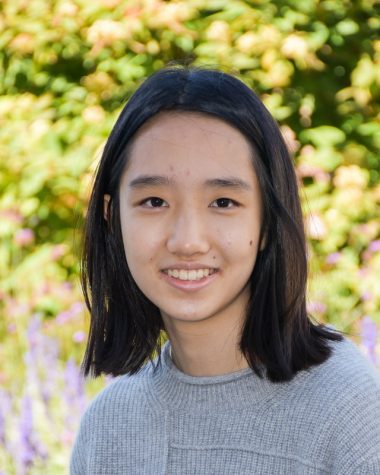 Cathy Wu, Incoming Executive Editor
Cathy has been at Brimmer since 2020. She enjoys reading, listening to music, and looking at maps.