Off the School's Court, Rivals Athletes Shine
As the School's Boys Varsity I Basketball team gears up for another strenuous season, the team looks as strong and prepared as ever.
In recent years, the team has significantly improved, leading to a string of winning seasons and multiple players being named to the prestigious All-NEPSAC Boys Basketball '21-'22 AA team. However, one of the secrets to their success is lesser known within the school.
In addition to coaching the team, Head Coach Tom Nelson has been working with a program known as Massachusetts Rivals Basketball. At Rivals, athletes all around New England are given the opportunity to compete and show off their skills in an offseason summer league tournament training camp.
Nelson began coaching Rivals in 2012, only a year after he had first started working at the school as an assistant coach. For the past decade, Nelson has been tirelessly working to bolster the school's basketball program by scouting out local talent from around the New England area. 
After working with them and determining whether or not they would be a good fit for the school, Nelson helps them secure a spot in Rivals, where they can consistently match up with other top competition and show their skills in front of a wide variety of coaches.
This summer, Nelson's Rivals U17 varsity team took home the 3 Stripe Select Basketball Summer Circuit championship, traveling down to Los Angeles and winning 54-40 in the finals. The team dominated throughout the tournament, finishing off with a 6-0 undefeated run to secure their title. 
"We had gone undefeated a couple years ago in the 3SSB tournament, but this win was really nice to be able to show that we can do it again, especially back in my hometown. It was amazing to see the team bonding as a whole on and off the court, and it's amazing that these guys get the chance to show out for a ton of people," Nelson said.
While the victory was nice, it also gave Nelson a chance to scout for potential players for the school's upcoming season. One of those players happened to be Taquain Williams, a rising senior coming out of Dexter Southfield, and Andre Mills, a rising junior from Vermont Academy. Nelson, who had previously been working with them, saw their tournament performance as a signal that he could be very beneficial to the school as a whole. 
With these additions, Williams and Mills join a long list of Rivals recruits, including players such as Bryce Dortch '24, Elijah Kinney '23, and many others.
The beauty of Rivals has been such a gift for both the school and the players, as they have the opportunity to show off their talents, and in turn can be cultivated by a caring environment that will help them grow as an individual both on and off the court.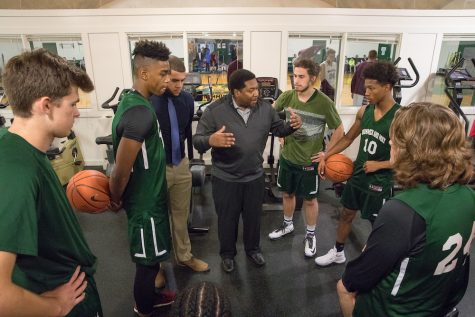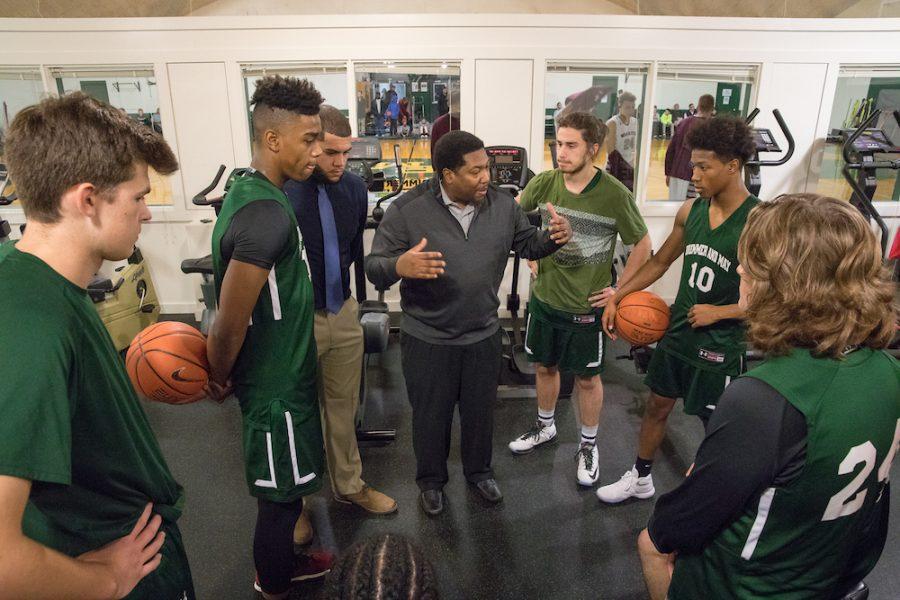 "They aren't just random players I pick up, I've been working with some of them for years. When you get the experience of coaching a player, you get to know them on a deeper level. Some of my top guys I don't even have go here, because they wouldn't be a good fit for this community. I gotta make sure then when I bring a player back to Brimmer, they have the character and the talent to succeed," Nelson said.
With only a couple months left until the climactic season begins, the addition of Williams and Mills can only benefit the hopeful team, and Nelson has already expressed his excitement.
"Basketball season's only a couple months away, and we're doing all it takes to be prepared. This team has only been growing and growing in the past couple years, and we're definitely ready to take on the defending league champs in our season opener".
Leave a Comment
About the Contributor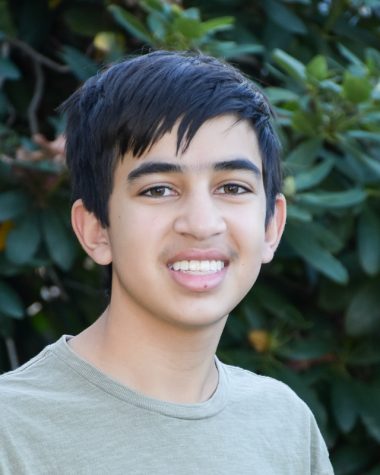 Nico Jaffer, Outgoing Sports Editor
Nico has been a student at Brimmer for 11 years. In his free time, he enjoys singing and skiing. He also enjoys writing articles and interviewing sources.