Faculty Profile: Blake Fitch, Photography Teacher
The Gator sat down with the Upper School Photography Teacher Blake Fitch to learn more about her first year at the School.
What classes do you teach? 
I teach Digital Photography, Photo I, and Photo II. I will also be teaching Social Justice Through Photography next semester.
What is your favorite thing about the school? 
The students. 100%. They are enthusiastic, hard-working, engaging. I really enjoy it. I like working with high school students, and I also work with some inspiring people.
What inspires you as a photographer? 
For me, photography is my identity. It is something I have been doing since I was young. It's my voice, and I love that about this medium in general. It is a wonderful way to express yourself and investigate the world around you in a formal way.
What do you believe to be your greatest accomplishment? 
My kids, love them. They are amazing. The greatest joy of my life are my kids.
As for one of the hardest things I've ever done, I used to race road bikes and I once rode my bike up this mountain called Hurricane Mountain in New Hampshire to prepare for a bike race up Mount Washington. So the prep ride up Hurricane Mountain was the most difficult thing I've ever done and I didn't put my foot down once. I did it after an eighty mile bike ride, so I felt amazing.
Photographically, the day that I had my phone ring and National Geographic called me to feature some of my work was a really proud moment. 
Which person was the most inspirational person you photographed? 
Dean Kamen was a cool guy to hang out with. I spent a day at his house with my photo assistant at the time and it was a story for The Telegraph in London. He was remarkably generous with his time. The assignment was a story about him in general, he had just invented some sort of dialysis machine. So, I got spend time in his workshop and hear about his creative process. I had full access to his home, his workshops, and everything.
Leave a Comment
About the Contributor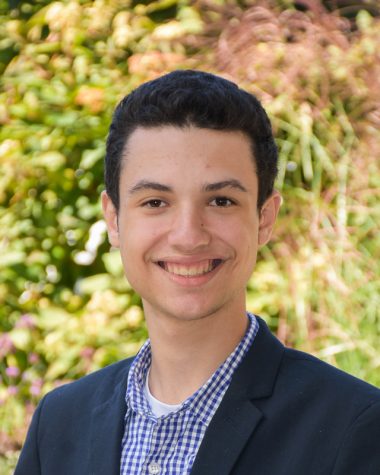 Evan Michaeli, Executive Editor
Evan is passionate about saving the environment and learning geography. When he is not writing articles for The Gator, he enjoys watching and playing sports, especially baseball.