GSA Marks New Chapter in Leadership
The School's Gender and Sexuality for All (GSA) Club has restarted for the 2022-2023 school year with several leadership and organizational changes.
Last spring, GSA held an election to help the club get started off on the right foot when returning to school in the fall.
According to President Grace Papas, the outcomes have so far proved to be positive, with senior members passing the club's leadership down to the next generation.
Ady Jaeckel '25, who came to the first meeting in September with a list of idea and goals, was elected Vice President. Maddie Pogoda '25 was also elected Secretary to work on organization, keeping track of events and funding.
"I want to bring more structure to the club; I want to do a bit more education than we had done in the past," Jaeckel said. "I think celebrating all the holidays and getting more awareness out there is a nice goal for us. I want to create a cohesive kind of community."
Jaeckel said that they have a clear-cut plan not only for the overall year, but also plans for each meeting.
In addition to scheduled meetings, Jaeckel also looks forward to sponsoring bake sales and craft shows to showcase queer art.
Jaeckel believes that they fit well in this role.
"I think this is definitely something that I am good at, I'm very good at choosing something to do and then sticking to it," Jaeckel said. "It's also something I enjoy."
For Jaeckel, the club also holds significance to them personally.
"Being queer and having accepted who I am, is just pure joy for me," Jaeckel said. "And I want to be able to share that kind of joy, that feeling of acceptance."
While Jaeckel admits that the GSA has room for improvement, the club can "definitely take off" and become something more significant than "a place where you sit around and eat lunch together."
The club meets Wednesdays in the Innovation Club. Anybody is welcome to attend.
Leave a Comment
About the Writer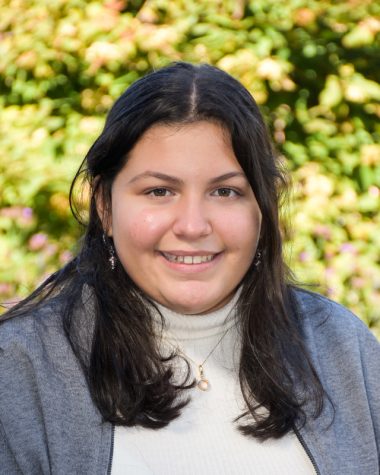 Giulia Laurenza, Journalist
Giulia has been a student at Brimmer for 3 years and this is their 1st year at The Gator. They are a part of the global studies diploma program and enjoy exploring language, culture, and travel. Their outside-of-school hobbies are crocheting, knitting, and baking.