MBTA Shutdown, Accidents Impact Community
A Federal Transit Administration (FTA) report outlining serious safety concerns about the T, including mismanagement by the Massachusetts Bay Transportation Authority (MBTA), has also sparked concerns at School.
The FTA blasted the MBTA safety record and deferred maintenance, highlighted by recent high-profile accidents, including a fire on the Orange Line, crashes, and a man dying after his arm was caught in a train door.
"Not having written rules leads to a lack of understanding of what is required, as well as a lax safety culture throughout the agency that sets the stage for safety lapses," FTA spokesman Paul Kincaid told WBZ in June.
As a result of these occurrences, Dean of Students Paul Murray has seen an increase in student tardiness. The School is located right by the Green Line's Chestnut Hill stop, and many students depend on public transportation to arrive safely and on time.
"We officially have to record them as tardies, but we are not holding them against the students and families," Murray said. "Families have reached out to us, and our message to them and all of our families is that they should do their best to get to school on time, but student safety is paramount."
Most recently, at Park Street, sparks, smoke, and explosions were reported coming from a Green Line train, causing riders to flee the station, according to the Boston Globe. According to the MBTA, an electrical wire falling on the track caused the accident.
Witnesses reported sparks coming from the train as it approached, and people stampeded out of the station, assuming that the loud noises were gunshots, per the Globe's report. Fortunately, no injuries were reported.
"Especially after sparks and smoke on the Green Line between Kenmore and Government Center, my stop, I started to get worried," Giulia Laurenza '25 said. "I could also sense people on the train get nervous when the train would make a funny noise or when the power would shut off; people would look around and seem scared of what might happen."
In addition to concerns about safety, frustrations continue due to repairs affecting daily commutes. Over the summer, the MBTA shut down the Orange Line and, more recently, part of the Green Line for repair, forcing passengers to other means of transportation. 
"I recently started using other lines besides the Green Line, and I usually stick to the Green Line. But from there, I wanted to get on the Silver Line to get closer to where I live, but I won't be able to do that because the Orange Line shut down." Laurenza said. 
Shuttles have been replacing out-of-service trains; however, packed lines and delays occur without sufficient buses or employees.
"The shuttles are inconvenient because they come a lot less frequently than the trains, and sometimes they are full, so you have to wait for the next one," Clara Johnson '25 said.
Not all students, however, feel that the shuttles are causing delays.
"The shuttles don't change my commute time that much," Andre Mills '24 said. "In fact, I think the shuttles are a little quicker."
According to NBC Boston, the buses have struggled in places with no bus lanes. Additionally, the shuttles have caused traffic and congestion, making commuting difficult for some due to traffic delays.
T riders are urging the MBTA to get more organized and to put the safety of the passengers above all else. 
"I hope they make it safer because there are many people who use it, so even if it's not safe, they don't have many other options," Laurenza said.
Murray advises that students who might be late due to any reason, including delays with T, should reach out to him or School Registrar Janeata Robinson.
Leave a Comment
About the Writer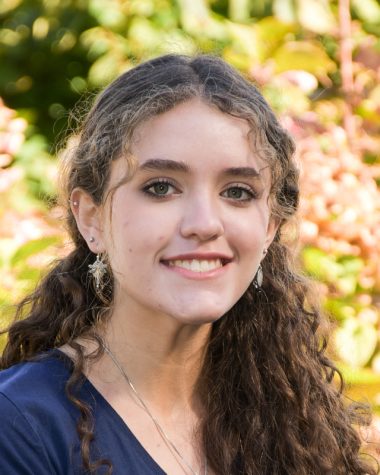 Abby Jacobs, Journalist
Abby has been at Brimmer since 2019. She enjoys humanities classes and art and is a member of the Creative Arts Diploma Program. She also enjoys doing ballet outside of school.