Class of 2023 Enjoys "Senior Sunrise"
Last Thursday, the Class of 2023 gathered early before school for a "Senior Sunrise" despite reporting busy schedules and looming deadlines.
All 12th-grade students were invited to Larz Anderson Park to watch the sunrise, a tradition started by Upper School Senate last year.
"I planned the senior sunrise to kind of represent the beginning of our last year at Brimmer," 12th-Grade President Emma Guevera '23 said. "I wanted our grade to come together and just spend some quality time together."
Guevera said she was "very pleased" with how the event went. 
"There was a great turn out and a lot of people were enjoying each other's company, whether that was through eating bagels or playing frisbee," Guevara said.
Upper School Senate President Daniel Murray '23 woke up at 5:15 a.m. to travel to the early event.
"I went to the sunrise because it is a tradition that I wanted to keep alive," Murray said. "It felt great to be there hanging out with friends and watching the sun rise as we talked and ate."
Guevera arrived at the park at 6:15 a.m. to start setting up in anticipation of the 6:50 a.m. sunrise. 
"I can't wait to plan more fun events for my grade and make senior year memorable," Guevera said. 
Leave a Comment
About the Writer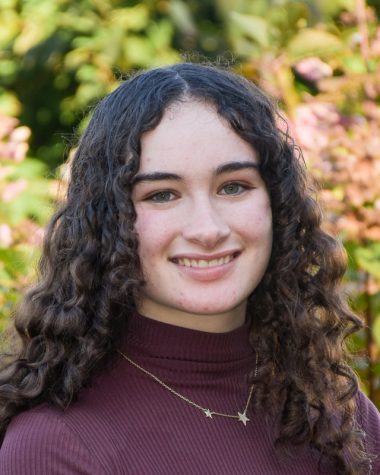 Marlie Kass, Arts Editor
Marlie is thrilled to be on the staff of The Gator. A Lifer at Brimmer, she's been attending the school since Kindergarten. Marlie loves all things creative arts and looks forward to lifting up the community and exploring new ideas through her writing.