Coach Lin Serves Up New Girls Volleyball Program
Jamie Lin has always loved the sport of Volleyball, far predating her time working at the School.
"Volleyball was the first sport I started playing seriously, closely followed by basketball," Lin said. "I first picked up a volleyball in the 5th grade and immediately fell in love with it."
Lin's love for the sport was followed by a competitive desire to play at the highest level before injuries began to get in her way.
"I played Varsity all throughout high school but I dislocated my shoulder my sophomore year during a game and then several more times my junior year," Lin said. "I was being recruited to play in college but I ended up needing surgery because I kept getting re-injured and then I had to miss both my volleyball and basketball senior seasons…so recruiting interest fell off and my plans to play in college kind of derailed after that."
Despite Lin's trials with injuries, her love for the sport manifested into a different form: coaching.
"When I got to college, I played some club basketball but ultimately wasn't playing competitively at the same level as before," Lin said. "So, I decided to stop because my love for playing wasn't the same. That's when I started to take an interest in coaching youth sports. It started with basketball and now here we are, coaching volleyball as well—kind of a full circle moment."
Before accepting the position of Varsity Volleyball Coach, Lin had previously worked as the Girl's Assistant Basketball Coach before more recently joining the School in a permanent role as a lower school Physical Education teacher.
Now more than halfway through the Volleyball season, Lin is happy about the progress.
"The team has a great dynamic," Lin said. "They're really starting to gel and everyone has a great sense of humor. I think that's what is bringing us together well. Everyone is willing to learn, make mistakes, and build each other up. The team definitely supports one another well."
Leave a Comment
About the Contributor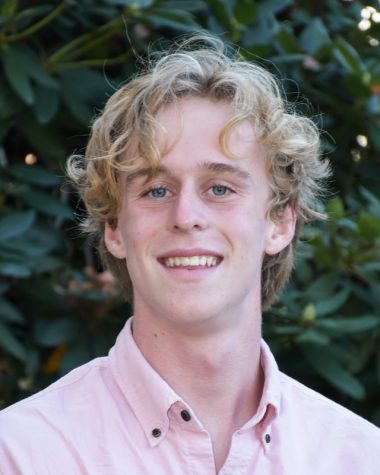 Brian Gamble, Managing Editor
Brian enjoys playing lacrosse, running, and hanging out with his friends. He is excited about joining the newsroom and writing exciting stories.